Photos of Wigan
Photos of Wigan
Album Contents
Album Contents
Wigan Album
John Rigby Grammar School, Orrell
9 Comments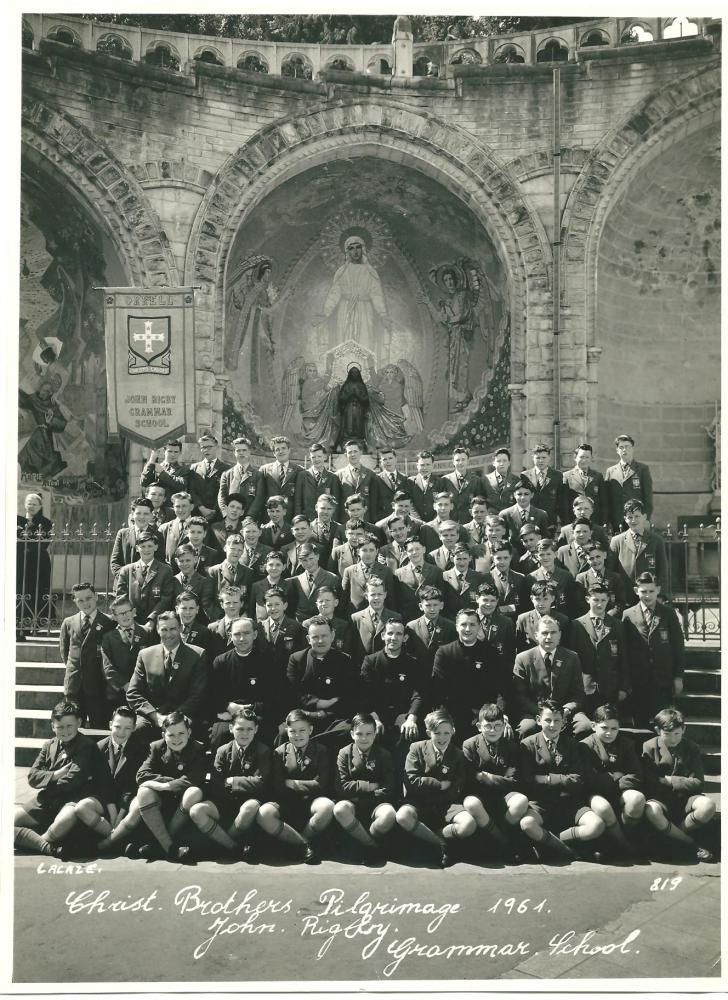 lourdes trip
Photo: peter ramsdale
Views: 5,794
Item #: 17328
the basillica at lourdes 1961
Comment by: Ste Wigan on 13th March 2011 at 17:59
Second row from front, first from left, is that Frank Balmer and Brother Thornhill next to him?
Comment by: b f on 13th March 2011 at 18:15
it is and further along is the big irish bully gleeson
Comment by: Phil on 14th March 2011 at 07:42
I don't think it is Bro. Thornhill. Other teacher at right Mr Curran?
Comment by: owdbill on 14th March 2011 at 12:20
Next to Frank Balmer is Brother Mulligan and at the end of that row is Mr.Bethell the French teacher.
Comment by: peter ramsdale on 14th March 2011 at 17:30
next to bro gleeson is bro baylor
Comment by: Phil on 15th March 2011 at 09:01
I could well be wrong about Mr Curran, not at all sure. If it is Mr Bethell, my memory is worse than I thought, as he was my form master for a year...
Comment by: blackjem on 16th May 2011 at 20:01
See the face of Baylor again sent that cold chill of fear down my spine, he hit me too many times. I just hope he is in some miserable corner of hell. Thanks - I feel better for saying that.
Comment by: peter moran on 18th August 2011 at 20:24
We went by train.
Curran joined the Secret Service as Russian Interpreter?
Frank Balmer still looks like closet RL player (full back for Orrell)
Baylor and Gleeson both there as was french master Bethell
Most frightening part of trip was caving trip when everyone got stuck.
Comment by: Tony Doherty on 23rd June 2019 at 22:49
My dad, Paul,is holding the standard. He died in November 2018