Photos of Wigan
Photos of Wigan
Album Contents
Album Contents
Wigan Album
St Andrew's C of E School
11 Comments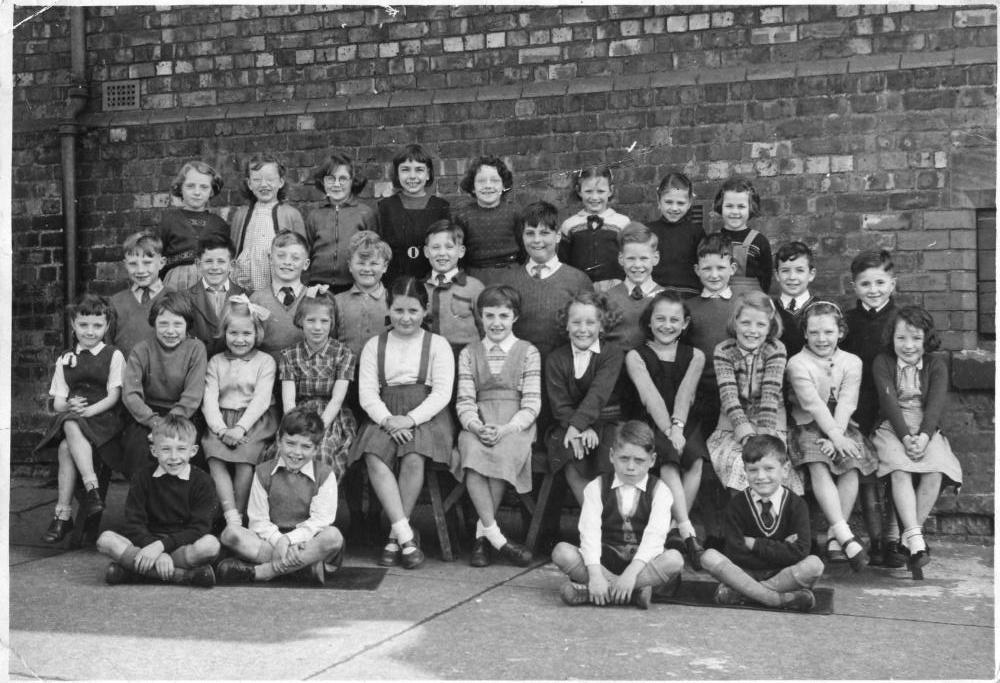 Juniors c 1956
Photo: maurice
Views: 4,692
Item #: 16660
I turned it for you.

Comment by: maurice on 7th January 2011 at 20:55
This photo was put on by Kath Brogan,I only put it the right way up, I thought I had better make it clear.
Comment by: dave on 8th January 2011 at 10:31
couldn't do the same with the others could you Maurice, I,m walking round looking like Igor after looking at these !
Comment by: Nicola on 21st February 2011 at 16:25
No Kathleen or Brian Gaskell then on any of these? Anyone got one with either of them on? :)
i have been waiting for this photo to appear happy days i am first left top row would love to hear from old school friends
the top row is sheila matthews me now worsley janet woods carol smith sheila vogel kathryn whittle alice davies jean davies susan white 2nd row from bottom maxine moss sorry dont know helen white jennifer francis susan turner dont know delia sherrington sheila ryding christine bolton dont know dont know can anyone out there fill in rest
the big lad in the middle is Alan Twist.3rd on the left from alan is John Arrowsmith. Next to Alan to the right is John Gambles and next to him is dave johnson, and the boy on the front row far left I only know his surname as Farrimond
Comment by: sheila worsley on 6th February 2012 at 01:38
thanks a lot philip thats filled a few gaps in does anyone out there know names of boys on front row and girls on middle row
Comment by: Allan Hill on 17th January 2015 at 00:26
The lad far left is Geoff Farrimond and the lad far right is Philip Aspinall
Lived in Woodhouse Lane. Knew very well Sheila Matthews, Christine Bolton, Janet Woods, Susan White, Helen White, Susan Turner and also some of the boys. After marrying lived in Longton near Preston, Standish, Solomon Islands, Hong Kong, Essex, and now in France.
hi alice great to hear from you I remember you very well I lived in wall street and you lived end house near pemberton caravans happy days you seem to be having a great time living in all these places take care xx
Hi Sheila, it is great to hear from you. Are you still in Wigan? We are there on 23rd May, visiting my family members. I kept checking this site regularly since I wrote my comments but you are the only person to reply, so thank you very much. I would love to hear from some of the others, too. I remember going to Rivington Barn with you and your parents. Alice