Photos of Wigan
Photos of Wigan
Album Contents
Album Contents
Wigan Album
Argyle Street Council School
12 Comments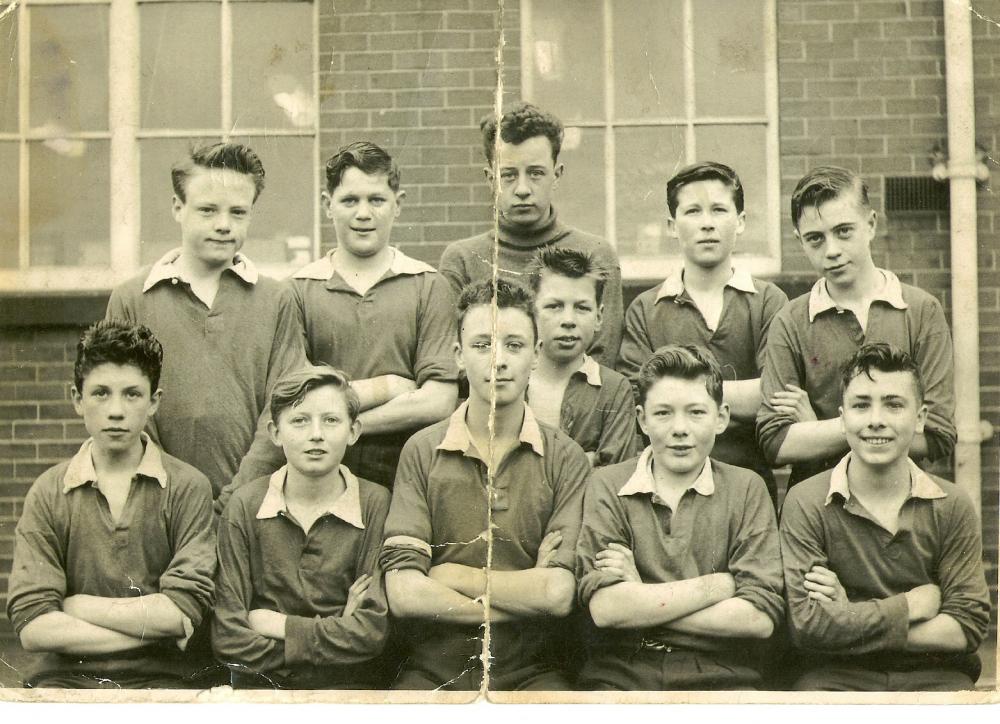 Argyle Football Team
Photo: Susan Crook
Views: 4,459
Item #: 16249
This is my dad at argyle school in the football team. he is at the bottom left can anybody remember him arthur ackers. and does anybody know what year this was?
Comment by: henry7 on 1st November 2010 at 07:53
Sorry I don't recognise your dad. I recognise the tall lad in the middle bottom row and the one on the right bottom row, can't remember their names.
Comment by: harold churnside on 1st November 2010 at 20:00
i knew arthur i didnt go to argyle,i was a little older bit older than him , when i used to go in hindley labour club on a friday he was always sat with his wife just behind where i sat ,he use to smile and ask me was i alright happy days
I remember a Arthur Ackers who lived on Borsdane Avenue.If its the same Arthur he had a brother named Billy and I used to mate with the younger brother Tommy who i went to school with
Susan, I lived opposite your Dad's family for a number of years.I was closer in age to Billy. I can't date the photo but think it must be the late 1950' or early 60's
Comment by: mrs b rigby on 28th November 2010 at 22:22
i remmember some of these lads out of my class aprox 1957 midle front derek higham next to himbrian whitehead centre richard green back row john molounex first left on back row the rest recognise faces but sorry cant name them
i remember your father i was in the same year iknow most of them on the photonext to your dad is brian whitehead and derik higham and graham prescot.
I am top row second from left, to my right is David Chambers.
raymond did you live in arundle st and have a brother trevor if so my grandma live across from you mrs cowburn
L-R: Fourth along on the back row is John Collier, he lived on Lincoln Road.
I THINK THE BOY ON THE FRONT ROW,FAR RIGHT IS MY COUSIN ROBERT MARTIN...
Comment by: Pw on 11th December 2016 at 12:38
The lad stood in the middle on his own is Dickie Green,he lived next door to the Strangeways pub on Liverpool Rd