Photos of Wigan
Photos of Wigan
Album Contents
Album Contents
Wigan Album
Unknown
5 Comments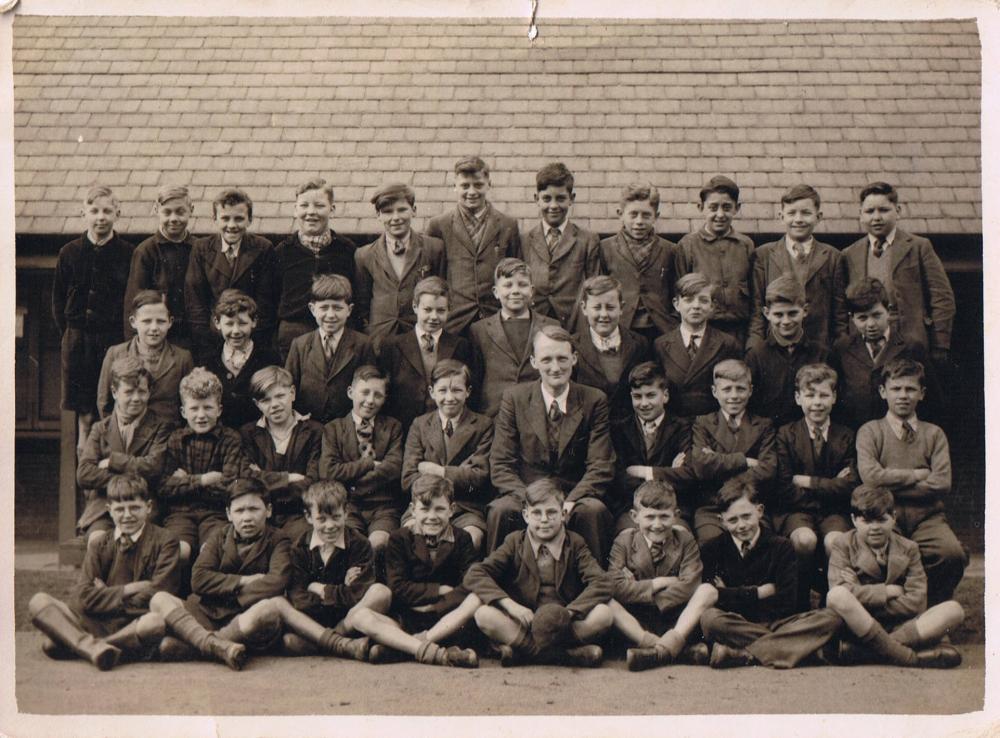 my husbands father at school circa 1946: young John Rourke...of trent road Norley Hall
Photo: Mariyam Rourke (Sandra Becketts dtr)
Views: 3,242
Item #: 15206
my husbands father is in the top right as you look at the photo..Master John Rourke...later known as Jack...any info would be appreciated
Comment by: josie pennington nee beckett on 4th July 2010 at 22:11
cant half tell too, lovely pic xx
Comment by: shirley on 5th July 2010 at 18:44
Would that be the old st cuthberts school in front of the toilets in the playground?
I am doing my family tree and have a line of rourkes - could you email me on dsollars@tote.co.uk as I will like to ask you a few questions to see whether there is a link with your family and mine - ive been stuck for years on the rourkes. Thanks
thank you to all ....we dont know a lot about John/Jacks childhood ..not even the school.except he was brought up in Norley Hall.......but if any more can be proven would be good....
will do Daniel , will speak with my Husband John, and get him to email you asap...
Comment by: Mariyam Rourke (Sandra Becketts dtr) on 6th July 2010 at 17:10
this **is the back of st cuthberts, my husband remembers being told that.