Photos of Wigan
Photos of Wigan
Album Contents
Album Contents
Wigan Album
All Saints School
9 Comments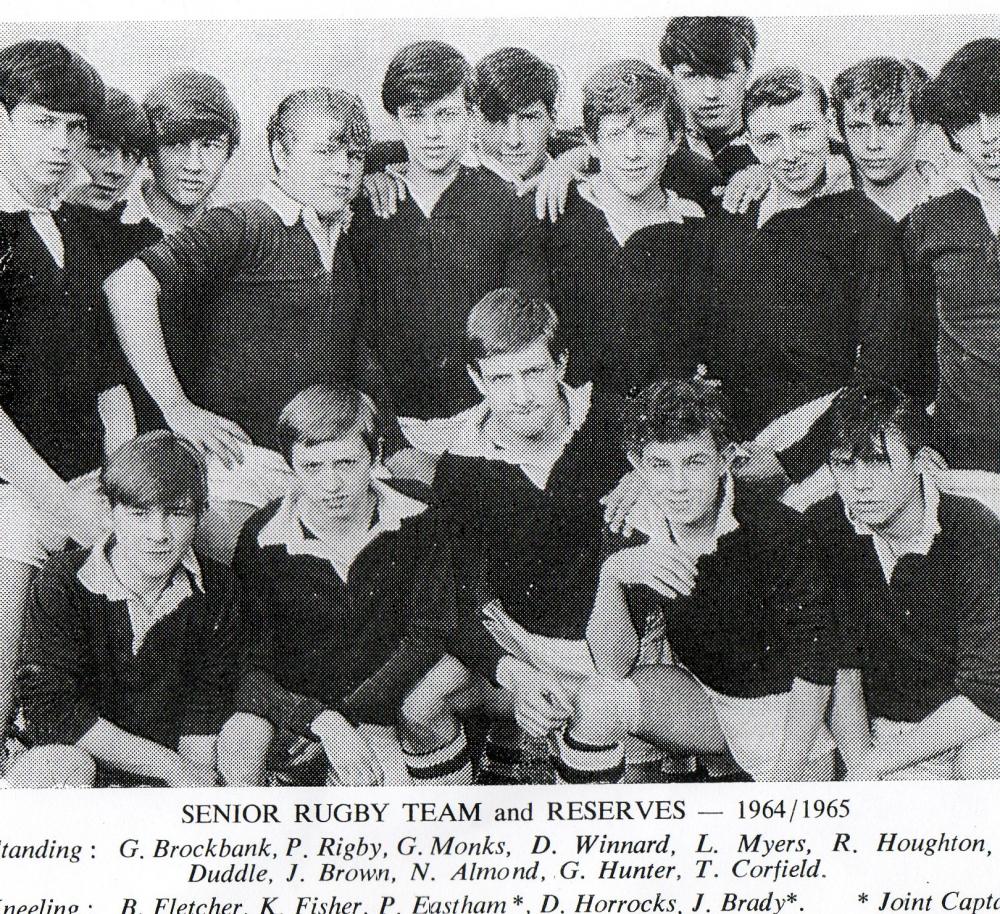 SENIOR TEAM 1964-65
Photo: B.FLETCHER
Views: 4,217
Item #: 15060
THIS TEAM WON THE MANCHESTER EVENING SHIELD IN 1964 BEATING SS FISHER MOORE FROM WIDNES AT CENTRAL PARK.
Comment by: christine gardener on 11th January 2011 at 14:09
you cant half tell thats you barry you not changed much v
3rd left back... George Monks: Great front man singer for Edward John Concern and more in the sixties. Then went into the clubs with the duo Prize Guys then as a solo GJ Monks.
Great to see the old team picture. At feat that cannot be replicated again as the old Central Park is no more.
Hope the rest of you are keeping well
Comment by: stephen halliwell on 2nd August 2012 at 04:36
hi guys i was part of that team at one stage maybe substitute, in the same year as good friend george monks grew up together, i remember all very well. stephen halliwell, now in oz
Hi guys hope more of you out there.After spending 12 yrs in the RAF as a Physical Training Instructor I went to live in South Africa. I returned in 2000. Now living in Oxford
Comment by: jimmy brady on 30th August 2014 at 15:23
this was a great team to have played in, and a great bunch of lads
my late Husband kenneth Duddle is in this pic ken was killed in a csr accident in1981 whilst we were living in south Africa .
Comment by: John Brown on 27th April 2018 at 15:08
There was a 'Colin' Brockbank in my class in this time frame - is the 'G' Brockbank an error I wonder, because this lad looks very familiar?
Yes G. Brockbank is an error thats C. Brockbank