Photos of Wigan
Photos of Wigan
Album Contents
Album Contents
Wigan Album
St Andrew's C of E School
5 Comments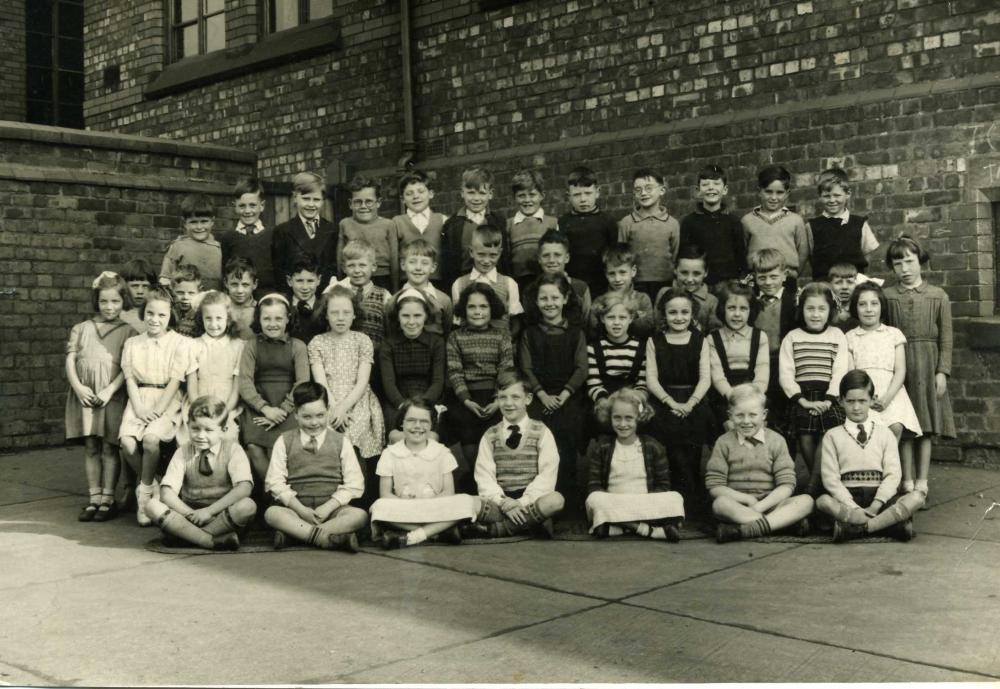 St Andres Junior
Photo: Roy Hesketh
Views: 5,288
Item #: 14739
St Andrews Junior school. Circa 1953/4. My wife excavated this photograph from her arcives whilst building a scrapbook. I recognise most of the faces, but only recall a few names.
Back Row; 1st left; Harry Ackers, 1st from right, Graham Horton? 4th from right, can't recall his name, but he was very studious.
3rd Row; 2nd from left, me Roy Hesketh.
Front Row; Far right; Ronald Hatton?
Comment by: Frank Healy on 10th May 2010 at 11:52
Hi Roy. I'm probably wrong, but the lad Front Row, far right has a look of John Sephton/Sefton to me.
Comment by: plumbob on 12th May 2010 at 14:10
Hi Roy, good photo,here are a few names i remember
B/R 5thL David Harmer,4th R ?Tracey
M/r 4thL Roy Whalley, 3rdR Derek Wedge,
F/R 2ndL Joyce Bryan,next Joyce Calderbank, 6thR May Ashcroft
Sitting 1st L i think is David Batty.3rdR Beryl Ashurst Far right John Sephton
Comment by: orrellite on 12th May 2010 at 15:18
rumour has it
Middle row 6th R Alan Smith
front row 1stL Pauline Buckly, 5th L Mary Heyes
Comment by: Nicola on 14th June 2010 at 15:38
Plumbob (and others!), are there any class photos with my dad on Brian Gaskell - he would have been there at this time?
Hi thats me Margaret Lawton second row from the front 7th along.