Photos of Wigan
Photos of Wigan
Album Contents
Album Contents
Wigan Album
Gidlow School
20 Comments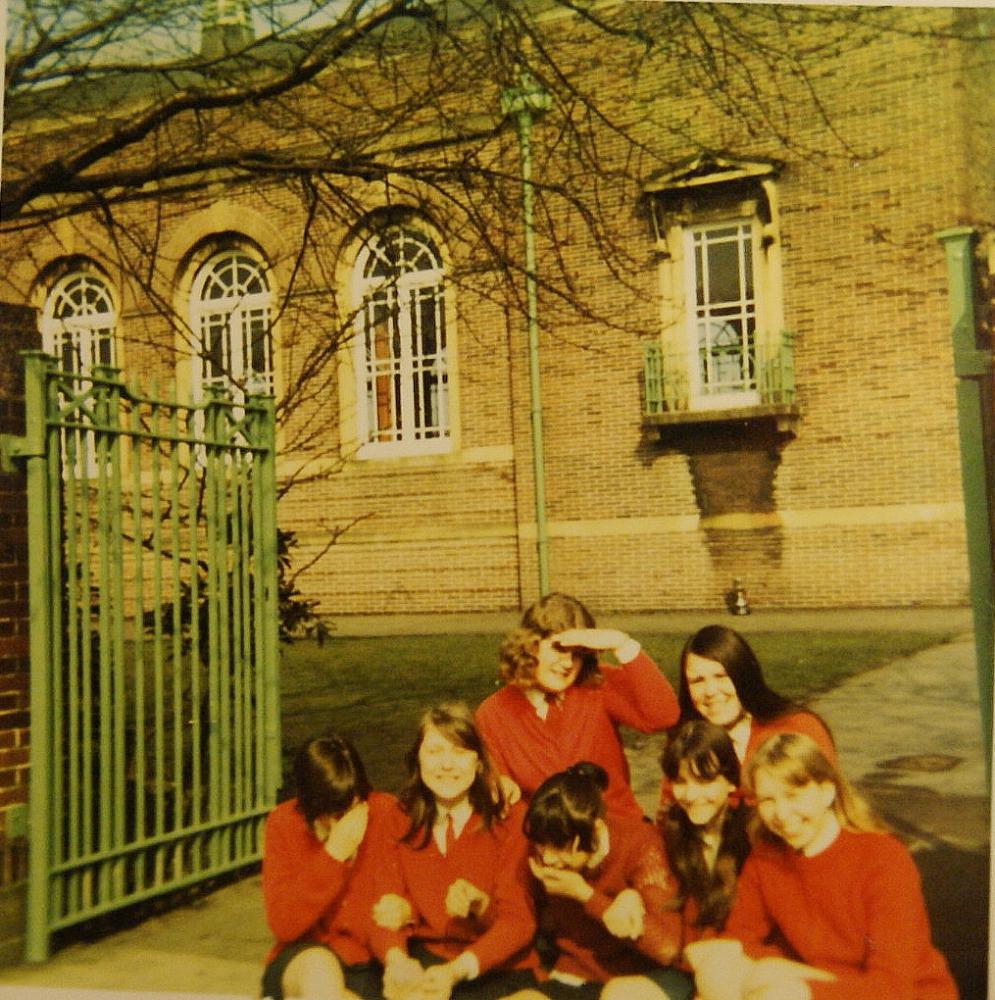 gidlow 1971,,school leaving year
Photo: brenda aspey..nee (bithell)
Views: 8,268
Item #: 13477
back,,angela thornley,joan gibson,,,,front,june cherrington,valerie bolton,dianne halliwell,brenda bithell,judith houghton
Comment by: its my round on 1st February 2010 at 16:04
i remember dian halliwell and brenda bithel i went to gidlow univerasty lol wat a place no homework just messing about our form teacher in 4 b was beffy adams any one remember huggy batman and being hit with a chair off ava brown be allright trying to do that nowadays eh good days them
just seen this picture brings back so many memories wonder where everyone is now?wished alot more of our class had been on the photo.
Comment by: KEITH COOPER on 26th February 2010 at 16:08
I LEFT GIDLOW 1969 1970 REMEMBER UGGIE AND AVA BROWN WELL WHO REMEMBERS JACK SHARROCK MY FAVOURITE WAS MR CRITCHLEY
this brought back memories i wasnt on the pic but it was lovely being taken back in time, i see Brenda around wigan and i worked with Joan in Coops for a while.happy days
Comment by: Lynne Aspinall on 26th April 2010 at 16:36
Loved seeing the picture, always talk about the good old days at Gidlow, most of the names are familiar remember Liz Finney, me and Liz were inseparable.
wow just came across this pic, such a long time ago, i left gidlow in 1972 if anyone remembers me get in touch plz
This photo has taken me right back & lovely to read the comments of school friends _ especially Jeanne Thompson
I remember Diane Halliwell too....I left for Canada in 1969.
Sad to see the old school has been torn down :(
Comment by: lesley glynn (now tudor) on 26th June 2011 at 18:01
hi everyone just been looking at the picture of the girls so good to see judith what lovely memories it brings back please get in touch love to hear from any of the girls wish we could turn back time :)
remember Jack Sharrock well,in the hols he took me along with is son david, bike riding along the canel to Southport,fish @chip on the way back whose were the days I left in December 56,one of the girls I rember from Gidlow,Nora Shecston,lived in 1st Ave,she left around 56/57.
Another girl was my cousin Anne Davies ,but I have been unable to trace her, in the 50s she lived in Beechhill not far from beechhill school.Any one seen her latly
Comment by: denise glover on 28th February 2012 at 20:46
i wen.t to gidlow girls school same time with diane halliwell we both went to the deanery that year
Comment by: Wendy Bradley (nee cherrington) on 29th February 2012 at 08:45
I remember this photo, my sister June covering her face
Great times ,lovely to see the picture best wishes to everyone. Living in Australia
Comment by: Dilys Haworth (nee Arkwright) on 26th March 2013 at 11:29
Hia I left gidlow school at the same time as you, i didn't know this photo had been taken its a good one. How is everybody going on?
Hi all just seen ths picture ths is Dianne Halliwell remember it well especially getting into trouble with ann duckworth lol Amazing Days Hope everyone good
Comment by: Dilys Haworth (nee Arkwright) on 12th May 2013 at 10:49
Hia Dianne when was this photo taken, i can't remember it ever being taken. I remember anne duckworth and you always getting into trouble. Do you ever see anybody else?
Comment by: Dianne Halliwell on 26th June 2013 at 15:16
Don't remember when it was taken sorry. How are you doing? I have seen anne up wigan and Brenda.
Comment by: Dilys Haworth (nee Arkwright) on 30th June 2013 at 20:45
Hia Dianne. Im ok how are you doing? Not seen anybody for ages, can't remember that photo being taken though. Pity we couldn't have had a get together for old times sake.
I have just seen the photo after talking to June last night I love it Can't believe they tore the school down. Living in Australia but would love to have a reunion brings back memories