Photos of Wigan
Photos of Wigan
Album Contents
Album Contents
Wigan Album
Sacred Heart School, Springfield
12 Comments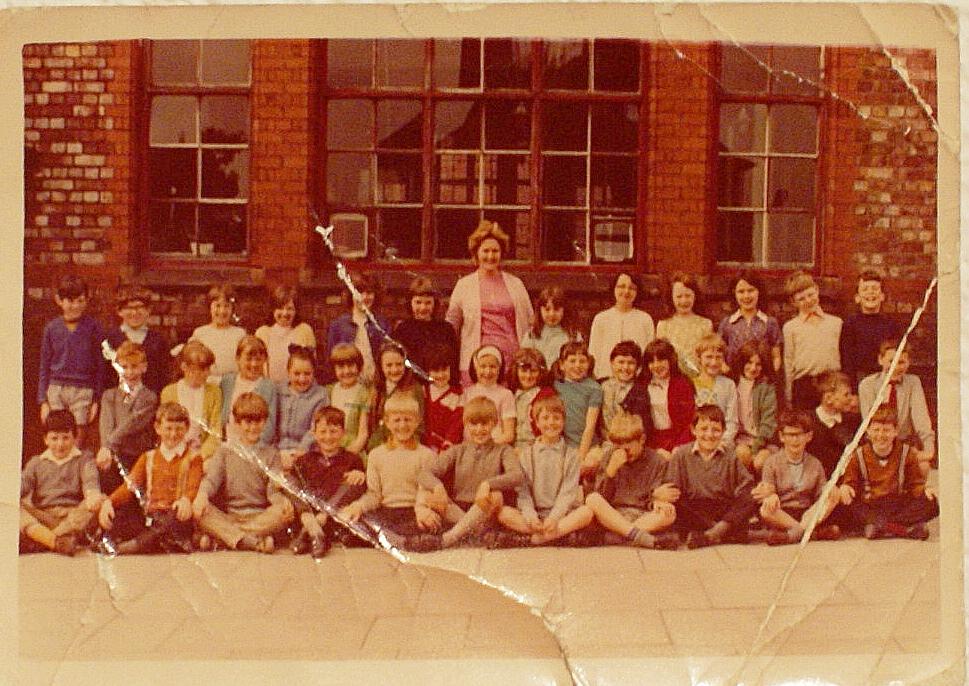 late 60s ,,i think
Photo: cliff aspey
Views: 7,745
Item #: 13285
see if u can pick these lot out
Comment by: Mandy on 4th September 2010 at 09:50
This photo is a but too early for me but my sister may recognise some of the kids. Am I right in thinking that the teacher is Mrs. Liptrot?
I think this was taken around the size time as the Mr Hoy photo - perhaps 1971 is?. Names. Back row - Stephen Knowles, Rob Walsh, ?, Mary Pritchard, ?, ?, Mrs Liptrot, ?, Lesley Obrien?, ?, Denise Melling, Terry Morris, ?, Middle Row - lots of unknowns - but think Ronnie Dutch is in there and Beverley Banks.
Front Row. some unknowns - can spot John Knight, Bernard Whitter, Stephen Gleeson, Barry Hancock, Michael Harrison. Not sure where I was though or all the Julies?
This is 1971 I am john forshaw front row bottom right on the end
hello lorraine ,you have spoke to me in morrisons and told me about lesley what a shock i had,wish we all could get together email me if you are doing anythink love,i still have this pic but its a bit ripped pat rourke on it john forshaw,2 davids ,bernard
Comment by: kathleen walsh/galloway on 30th June 2012 at 01:55
anne perry who i still see sometimes in wigan,pat rourke,donna o neil who is a nurse at wigan,anita speakman,ann,anita,david walsh,steph,julie gallagher who i seem to bump into at a pub ,carmel casey i think,
Comment by: kathleen walsh. on 30th June 2012 at 01:56
who can forget carl aspey ,he's birthday is 17th oct day after mine.
Comment by: kath walsh /galloway on 30th June 2012 at 11:01
does anyone remmember michael o leary at fisher ,or callaghan or any robinsons,
does anyone remember ant callaghan .
Comment by: sandra w on 24th March 2016 at 11:17
i think i am on the second row 3rd from yhe left (sandra weaver). I was at school with pat rourke and david walsh although i dont remember some of the other names mentioned.Also in my class were the hurst twins, rita spellman,susan bolton, ann rogers and julie hall.
Sandra where are you I don't remember you xx add me on Facebook Cath Galloway
Comment by: sandra williams on 27th July 2016 at 10:50
sorry i dont do facebook kath. Did you recognise anyone else in the photo ?
Bernard Bottom row fifth on left , is me on top row with white cardi on ,Terrance ,David Pauline,