Photos of Wigan
Photos of Wigan
Album Contents
Album Contents
Wigan Album
Sacred Heart School, Springfield
10 Comments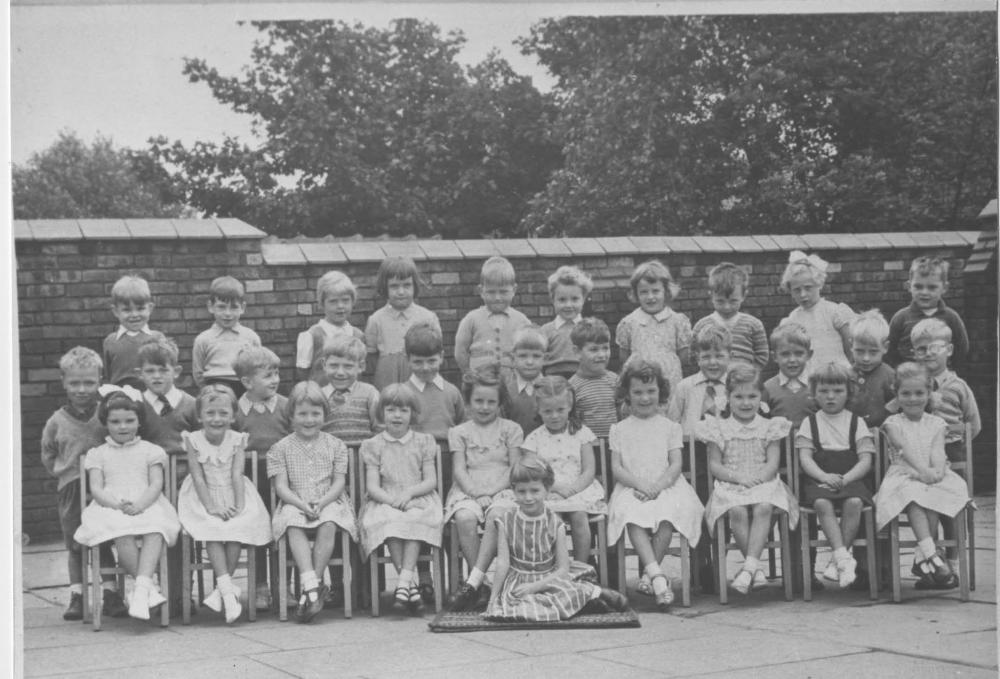 school group
Photo: pat cain nee monks
Views: 5,096
Item #: 13009
taken about 1956/57 in sacred heart school yard. i am 3rd from the left back row.
Comment by: Tony Topping on 9th January 2010 at 18:34
Great pictures Pat. Are you related to Terry Monks?
Comment by: lynn farrell on 12th January 2010 at 21:33
not seen this one before pat i must have been off school when this one was taken great memories
Comment by: pat cain nee monks on 14th February 2010 at 15:48
yes tony,terry is my younger brother.
Hi, was 8 then at the school. Think that is me 4 from r middle row. Brother peter 3 years ahead of me. Twin bothers bernard and tim 2 years behind. takes you back.
Comment by: John Connelly on 5th November 2010 at 03:43
Hi Mike,I think you may have the wrong class year!Iam 3rd from the right on the back row and would have been about 4/5 when this photo was taken,Incidently here are a few more name that I can remember!Back L to R,Tony Holleran,Martin Joynt,Carlo Vennaza,John Connelly,John Rasburn,Middle L to R John Gardener,Steve Higgins,Geoff Tongue,??Clough ?? Collins,I think the lad you think is you is Mike Smith,the Charles McCabe,Philip Fairhurst,some lads I cant remember their names,incidently when I was in the second yaer of the juniors I played in the school soccer team with your twin brothers Timmy and Bernard,
Comment by: pat cain nee monks. on 6th November 2010 at 14:23
thanks john,i just could'nt put a name to most of the faces,but now you have i can recollect them.
Comment by: mark joynt on 9th June 2014 at 11:44
martin joynt is my uncle he the one on the back row 2nd one in on the left
Comment by: Emily on 14th June 2015 at 16:08
Hi are you related to Harold monks ?
Comment by: Pauline Hannon (Riley) on 24th January 2018 at 22:19
That's me in the front. Close to tears as I had realised that there wouldn't be enough chairs and figured I wouldn't be in the picture. I had been put to the back of the line before we were placed. As an adult I can see that my dress is dark so I was probably put there for balance. Didn't appreciate that at the time. This photo is an amalgam of two classes caused by the staggered start.
Is that Mary Mcnamee? Fourth from the left on the back row.