Photos of Wigan
Photos of Wigan
Album Contents
Album Contents
Wigan Album
St Catharine's, Wigan
9 Comments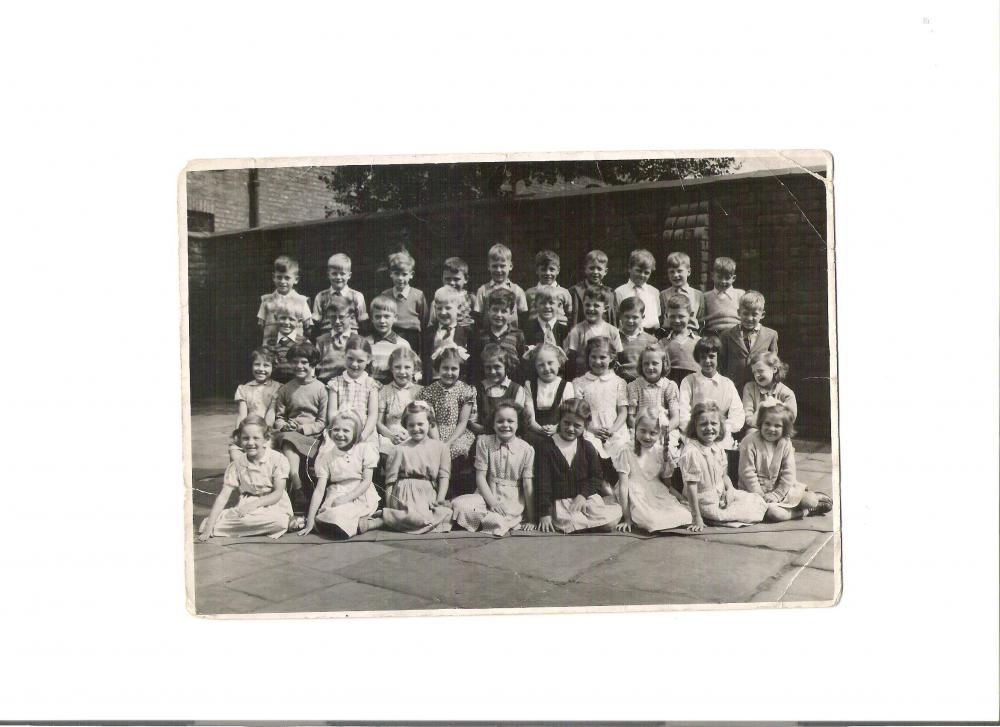 class photo
Photo: roy thompson
Views: 6,793
Item #: 12888
class photo taken about 1951 but i can only remember a few names far right back row F Edwards 3rd from right back row F Melling 4th from right standing R Thompson 3rd from left C Blackledge girls at front 4th from left D Nicholes and next to her is P Heaton
Comment by: jim holding on 24th December 2009 at 20:46
Roy,,,,5th from right,,back row,,I think its Ronald Northall ,Seem like the year above and below mine at St Catherines had a class picture taken,have appealed for any one in year i was in to publish,,Alan Finches and Sherrington twins,Ste Critchley,Kevin Stone Anthony Halliday,Edward Rudd,Geof Parkinson,Margorie McCarthy,Olga Bamber,Gwen Davies ,,all in self same class,,,Eric Foster,,but then again I dont ever remeber having on taken
Comment by: watchalot on 31st January 2010 at 19:06
third row from front extreme right is kenneth sturgeon
Comment by: Ann Roberts ne Lowton on 28th August 2010 at 13:08
I am on 2nd row on right/Names from the past!!Ann Lowton 66yrs
Comment by: Tricia on 30th September 2010 at 18:03
3rd row down 2nd left, Sylvia Atherton
Comment by: Jim Higham on 8th January 2011 at 22:35
2nd row from top extreme left is Jim Higham
Back row: 3rd from left is David Whittle, then John Osbaldeston, then me then Ron Northall,then Donald Gerrard.
Second row from back: extreme left, Jimmy Higham, then ? then Brian Summers, then Royston Thompson then John Hodgkinson
Second row from front: 5th from left Margaret Poulson, seventh from left Ann Heaton end of row on right Irene Dean.
Front row 4th from left Dorothy Nicholls (who threww my Grammer School cap into the canal, naughty girl) and next to her my first heartthrob Phyllis Heaton.
Back row extr. left is John Fowler, extr. right is Frank Edwards and next to him is Michael Burns.
Second row down 6th from left is Frank Gregory (not related to me),then Graham Taylor.
Third row down, second from right is Evelyn Meadows and fourth from right is, I think, Ann Carr.
Front row, third from right I cannot remember but lived on Hardybutts and mother ran a sweet shop opp Edwin St (known as the Bull Brow)
Comment by: Ann Roberts ne Lowton on 25th September 2011 at 12:27
third row down 2nd fromright is Evelyn Meadows,who was my bridesmsid when I married,Iam 4th from right Ann Lowton as was.
Comment by: watchalot on 4th May 2012 at 18:38
the sweet shop at the top of bull brew was on corner of anderton st/hardybutts i think it was owned by pye she went to st catherines