Photos of Wigan
Photos of Wigan
Album Contents
Album Contents
Wigan Album
Ashton Grammar School
7 Comments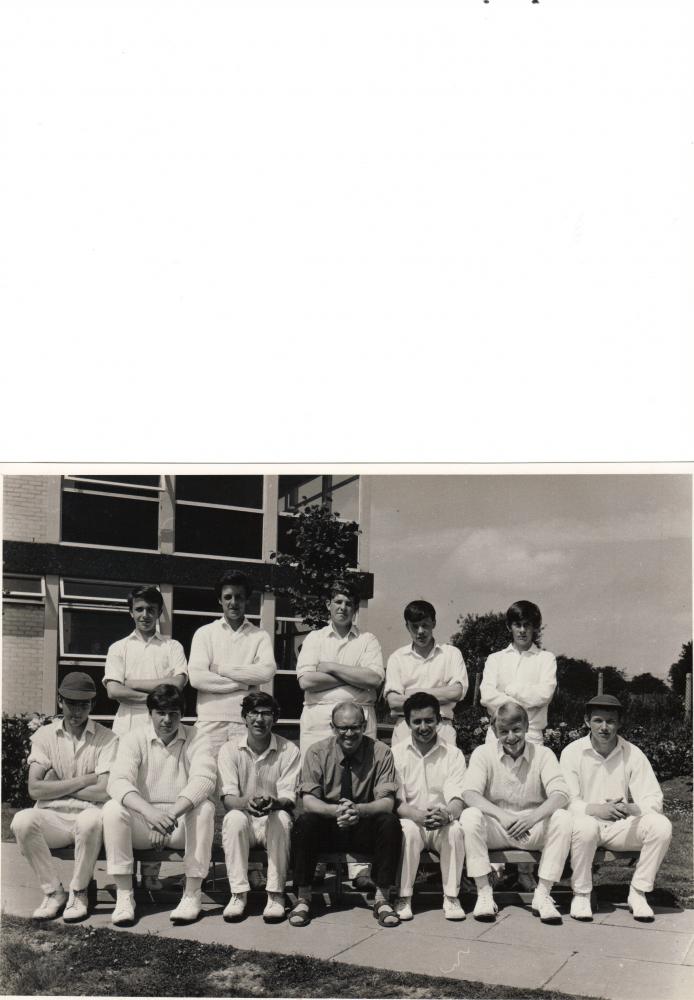 AGS Ist ELEVEN, 1968
Photo: Eric Winstanley
Views: 2,785
Item #: 12453
Ashton Grammar School 1st XI, 1968'sh
I cannot believe how few names I can put to the faces. I recognise Barry Cross (Capt) to Mr Tait's right, Alan Clark (me - Vice Capt to Mr Tait's left) and Eric Winstanley to my left. Not to be too picky but I think this is the spring/summer of 1967 as I graduated from Manchester Uni in 1970 so must have started in October 1967! I've lived in Scotland these past 33 years but still love my cricket (non playing variety). Now semi retired and head down to Chester-le-Street a few times a year for a day's County Cricket at Durham. Happy to hear from anyone else who can name the team.

Alan
Alan I can name second from left back row as Joe Brown. I was in the same year as Joe, Barry and Eric.
ok back row ,???, joe brown, ???, ???, brian smethurst
front row, dave cross geoff houlton, barry cross, gerry tait, alan clark, eric winstanley, john mather. would go with 67
Comment by: barry wignall on 8th October 2012 at 18:49
Back row l-r 1. David Lowe? 3. Adrian Jones.
Thanks to other commentators we are just about there with the full team. Barry Wignall is a name that I recognise - football team perhaps? Its not David Lowe as I see David from time to time and he was more academic than sporty. Alan
Just wondered if Barry Wignell is the same guy I used to work with at Shell Mex and BP in Manchester. Please drop me a line at roy_havery@yahoo.co.uk if thats correct I would love to hear from you again.
Back row far left is David Barker. My older brother. Fast Bowler