Photos of Wigan
Photos of Wigan
Album Contents
Album Contents
Wigan Album
St Patrick's Boys School
8 Comments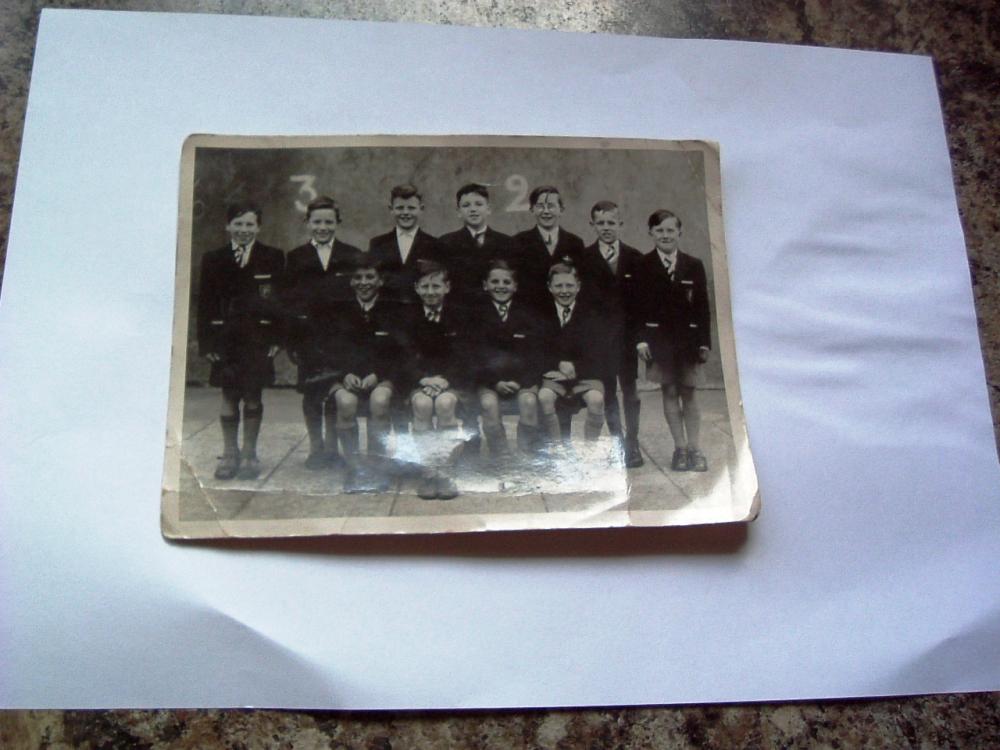 St. Patrick's Scholarship boys 1951
Photo: Bernard Molloy
Views: 4,418
Item #: 12314
These are the (11) boys who passed the scholarship in 1951, a record at the time. The names are:Bk.row; Arthur Lyons; Frank Connolly(deceased), Jim McCormick, Walter Fairhurst(deceased), Terence Kearns, Jim Hodkinson, Peter Quail(deceased): Frt. Row: Peter Coote; Clifford O'Leary, Bernard Molloy, Gerard Sudell.
Comment by: Keith Guest on 25th October 2009 at 15:26
Bernard was Frank Connelly the brother of John who had the butchers on Scholes precinct. Both beltin lads I worked with John in the sixties and used to have a drink with Frank when he lived in Hindley. If it is the same person I didn't know he'd passed.So sad. RIP Frank.
Yes this is the same Frank & John. I have seen John a few times, he works for McGuires funeral services now.
Comment by: Jem Glover on 27th October 2009 at 16:07
Worked with Walt Faihurst at Triangle Valve Pemberton,he was a RFL ref and touch judge.Also liked his quiz nights.Also new Peter Quail in 70s he moved down to Bedford with his job on railways. Know you a little Bernard I worked with John Molloy at Walmsleys Fast Track and use to go to Skem paper mill.Tell him hope all's ok and one of these day's hope to drop on him.
Comment by: Ken Youde on 6th November 2009 at 17:21
That Bernard Molloy looks like butter wouldn't melt in his mouth. You ought to know hime now (Ha!).
Thats my middle brother Peter Coote on the front row, me and him and our eldest brother John all went to Thornleigh in Bolton, and my sisters Winnie and Mary went to the Convent. It must have been a record for 5 siblings all from St. Pats to go to grammer schools. Our dad died in 1944 and our Mum Annie brought us all up on her own. We lived in Higham Street.
i remember all these lads in the photo they were all clever clogs and good lads.nice to ear the comment from tim coote long time no see.i wouldnt mind to conntact you tim
Hiya Joe, you can reach me on timothy@tcoote.fsnet.co.uk
Comment by: Thomas(Tom)Walsh. on 23rd August 2013 at 22:01
Arther Lyons, died 22nd August 2013, London. R. I. P.