Photos of Wigan
Photos of Wigan
Album Contents
Album Contents
Wigan Album
BRYN ST PETERS
5 Comments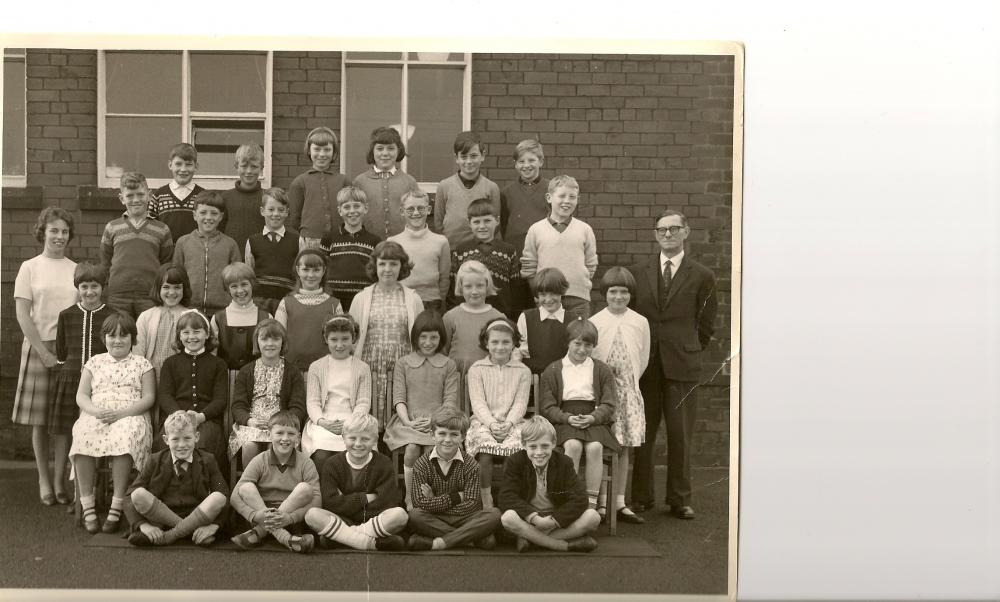 St Peter's Bryn 1966
Photo: Joan Harrison[nee Pilling]
Views: 5,660
Item #: 12084
Back Row L-R Stephen Ormeshaw,Jimmy Cottom,Pat Sidlow,Jean Fairhurst,David Evans,Leonard Grimshaw.Next Row L-R Alan Taylor Derek Potter,Howard Tranter,Stephen Unsworth David Owen,John Sherman(my cousin,deceased)Eric Greenalgh.Next Row L-R Hazel Peet,Carol Marsh,Gillian Cunliffe,Susan Greenall,Dianne Makin,Dianne Carney,Janet Hardman,Next Row L-R Roxanna Burns,Susan Peet,Linda Lowe,Janet Hayes Hilda Catterall Lynne Banks,ME(Joan Pilling).Front Row L-R ??,Stephen Rimmer,Eric Deardin,David Thomas, Stephen Hobson.The teachers are Mrs Robinson and Mr Nelson(the head-master).
Comment by: Karen on 9th October 2009 at 20:10
Hi Joan. I recognise one or two on there, and you are just as i remember you, your John too (RIP)
Comment by: Dave Owen on 19th August 2010 at 00:04
BRIAN UNSWORTH ON THE LEFT AND JOHN I WILL FIND OUT WHO IT IS BOTTOM LEFT
Comment by: Alan Davies on 20th September 2010 at 19:30
Bottom Left: Sturt Cunliffe, I think, lived with his Gran on Wigan Road
hi joan good photo again i have seen this before from linda lowe my wifes cousin this class as grown in size from 1961
Comment by: David Evans on 2nd January 2013 at 23:22
Recently found Wiganworld - great site with fantastic pics. Brings back memories - bottom left is Stuart Cunliffe, lived with his gran a few doors from me on Wigan Rd.