Photos of Wigan
Photos of Wigan
Album Contents
Album Contents
Wigan Album
St Oswald's R.C., Ashton
7 Comments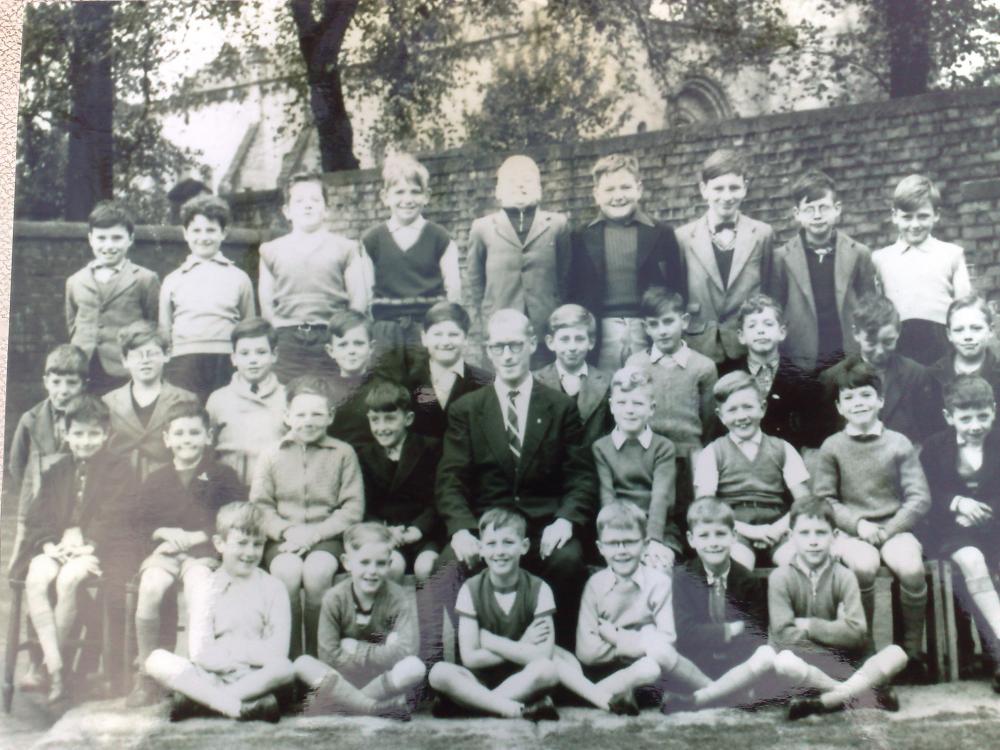 st oswalds boys school ashton.
Photo: brian anthony mcguinn
Views: 3,206
Item #: 12072
circa 1959
Comment by: Phil on 8th October 2009 at 09:50
Beltin pix there Brian. A year, maybe two, before my time, but I recognise a few faces and I think that's Mr Joe Lillis, the head on this pic. The unforgettable Agnes Moore is on another one, but who is the other teacher? He never tsught me, as my lot moved to the Girls School and became Junior Mixed (!) after two years at the Boys School.
Comment by: brian on 9th October 2009 at 16:53
Hi, Brian, it's your cuz, John here. I'll have a go at a few names.
Front ? Paul Ogden,Paul Johnson,Paul Gibson,Brian Scully, Pat Scully.
2nd, ?,John Ogden,Granville Pennington,?,Joe Lillis,Terry Rogan,Eddy Lyons,?,Chris Deluce.
3rd,?,?,Ken Johnson,?,Rob Deluce,?,Mike Vint,Kenny Lowe,?
back,?,?,?,?,?,Dominic Frederick,?,?,me.
Hope someone can fix my mistakes and add a few names. Great to see your pix, Brian
Comment by: ADRIAN on 22nd November 2009 at 15:00
Hi John I have just looked at these pictures and they are great ones of my Dad Joe Lillis the head master
Comment by: Barbara on 22nd January 2011 at 22:27
second row, far right is James Lyon (Jimmy), my brother. Died aged 42 in 1992.
You are right, Barbara, my mistake, it's not Chris Deluce. How sad that Jimmy died so young. A vivid memory of Jimmy is a teacher who wasn't there long, Mr. Marchant, trying for whatever reason to give Jimmy one of the stick. Jimmy kept pulling his hand away at the last minute, then when Marchant tried to keep hold of his hand, he snatched it away and ran to the other end of the classroom! Priceless.
On the left of the teacher is my brother Terry Rogan.