Photos of Wigan
Photos of Wigan
Album Contents
Album Contents
Wigan Album
St William's RC, Ince
8 Comments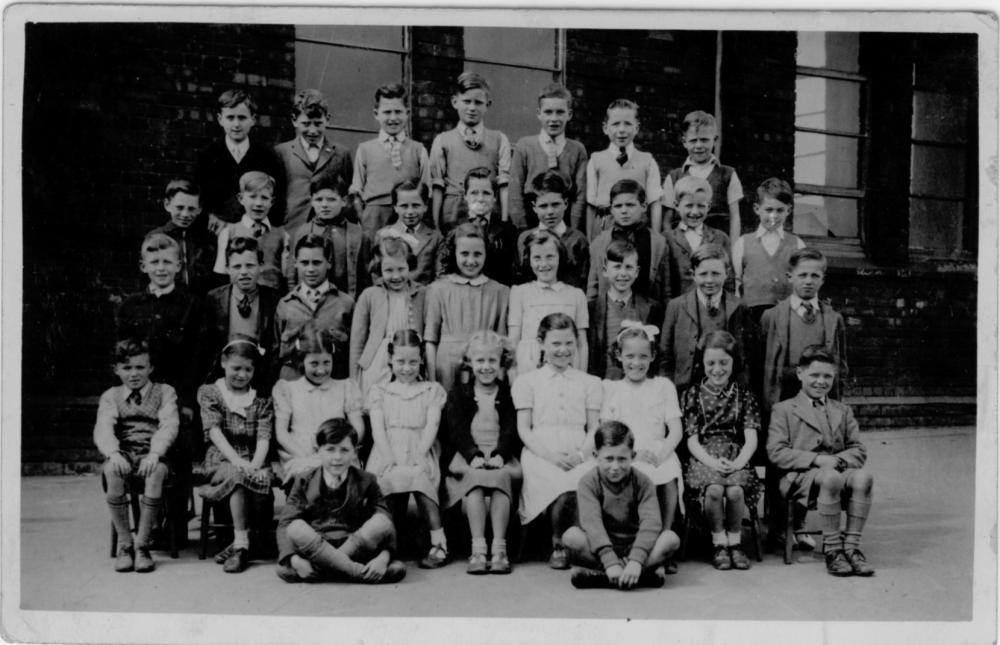 Miss Ramsdale's Class of 1948
Photo: Graham Norris
Views: 4,765
Item #: 11865
Back row L to R:- Geoffrey Brogan, Brian Boardman, Derek Vose, Harold Jones, Alan Henshaw, Brian Ankers, John Halliwell.
2nd Row Down:- Peter Winstanley, Fred Taberner, Sidney Hitchinson, Brian Gordon, Norman Ashton, Brian Bates, George Hitchinson,Billy Kelly,Trevor Roberts.
3rd row down:-Colin Brindle,Alec Berry,Gordon Valentine, Irene Almond, ??, ??,??, Jimmy Monks, David Turner.
Sitting:-Bobby Allan,?? ?? June Prescott, Rosemary Parker, Dorothy Butler, ?? Irene Sharples, Gaham Norris.
Cross Legged:- Brian Rimmer & Billy Wilson.
Comment by: Graham Norris on 23rd September 2009 at 21:50
Should read St. Stephens. Whelley.
Comment by: Brian on 27th September 2009 at 13:28
Are you sure its 1948 and not 58? As I was only born in 51 and my pic is on there!
Comment by: Graham Norris on 28th September 2009 at 10:40
Definitely 1948, I remember all the boys, so who are you the reincarnation of Brian??
Comment by: kathy lee on 5th October 2009 at 22:33
The girl sitting in the middle is Rosalie Parker not Rosemary she was my neighbour and playmate a couple of years older than me
Comment by: Gerry on 7th October 2009 at 21:14
Is that the same Gordon Valentine that died recently and worked at Coops in Wigan?
Yes it is Gordon, he lived just round the corner from me in Cedar Drive.
Comment by: Ingrid on 17th September 2013 at 12:09
I am looking for traces of a wonderful teacher, Geoffrey Brogan, who taught in the US and later in Germany, around 69/70. He would be in his mid 70s by now. Could that be the in one last row, on the left?
Graham, I am researching the names Ankers and Halliwell in my family tree. It's interesting to me that 2 boys are together on the photo with those names. Can you tell me anything about them please?