Photos of Wigan
Photos of Wigan
Album Contents
Album Contents
Wigan Album
Ashton Grammar School
14 Comments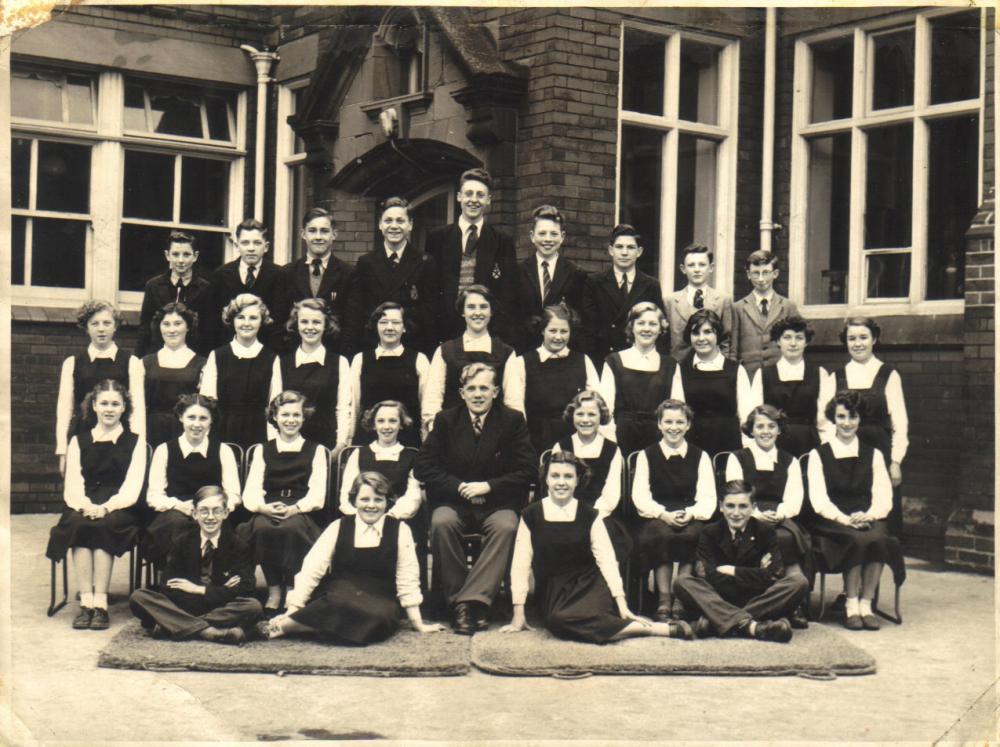 Ashton Grammar School 1955 Upper 5
Photo: Barbara Davies
Views: 3,800
Item #: 11251
Upper 5 Taken in 1955
What a lovely surprise after so long i had never seen this photo before Thats me on the mat front right
Comment by: barbara davies on 17th May 2010 at 23:29
you must have known my brother, the tall fellow middle of back row-Tony Bate- he is 6'4" I am all of 5'2
Comment by: Margaret McNulty on 14th May 2011 at 18:47
Just seen the photo, what memories it brings back. I remember Anthony Bates. I am Margaret Smith on the front row at the end on the right. Can't remember everyones name but I remember quite a few.
Comment by: allan brown on 21st May 2011 at 14:09
3rd from the right on the back row. Now married with 3 children and 5 grand children.
Comment by: Martin Harris on 2nd July 2011 at 22:40
That's my mum, Margaret Owen (as was) r/h end of the middle row. I showed her this pic and she recalled how the tall guy in the middle of the back row, used to eat worms in biololgy classes.
Comment by: Ned on 29th July 2011 at 13:43
Can anyone tell me exactly where in the school this photo was taken?
Comment by: Betty Beighton nee Middlehurst on 18th October 2011 at 12:46
A blast from the past. Yes I too remember Anthony and Nobby - they amused the class on many occasions. I especially remember the ear piercing trick! Happy Days.
Comment by: Alan Littler on 15th November 2011 at 15:20
The photo is taken in the corner of the playground - Chemy Lab window on right and Geography Room window on left. Taffy Jones used to gaze out of the window towards the boys' toilets when referring to somewhere "Beyond the Urals".
I visited Anthony Bate at his house in Ashton. Had plenty to talk about. I am presently living in Westhoughton, Bolton.
Happy christmas everyone. 1cmap
Very fond memories, I am next to Tony Bates, on his right. There were several brass band players in the class, we often marched to school whistling marches.
WHAT CHANCE ARRANGING REUNION EMAIL ME WITH ANY SUGESSTIONS BRIAN
Comment by: Brenda Porter ( nee Gerhold ) on 23rd August 2014 at 15:41
What a surprise to recognise Aubrey Fairclough 4th from left from when I lived Hindley back in the 1950. Lovely guy.