Photos of Wigan
Photos of Wigan
Album Contents
Album Contents
Wigan Album
St Patrick's junior mixed
10 Comments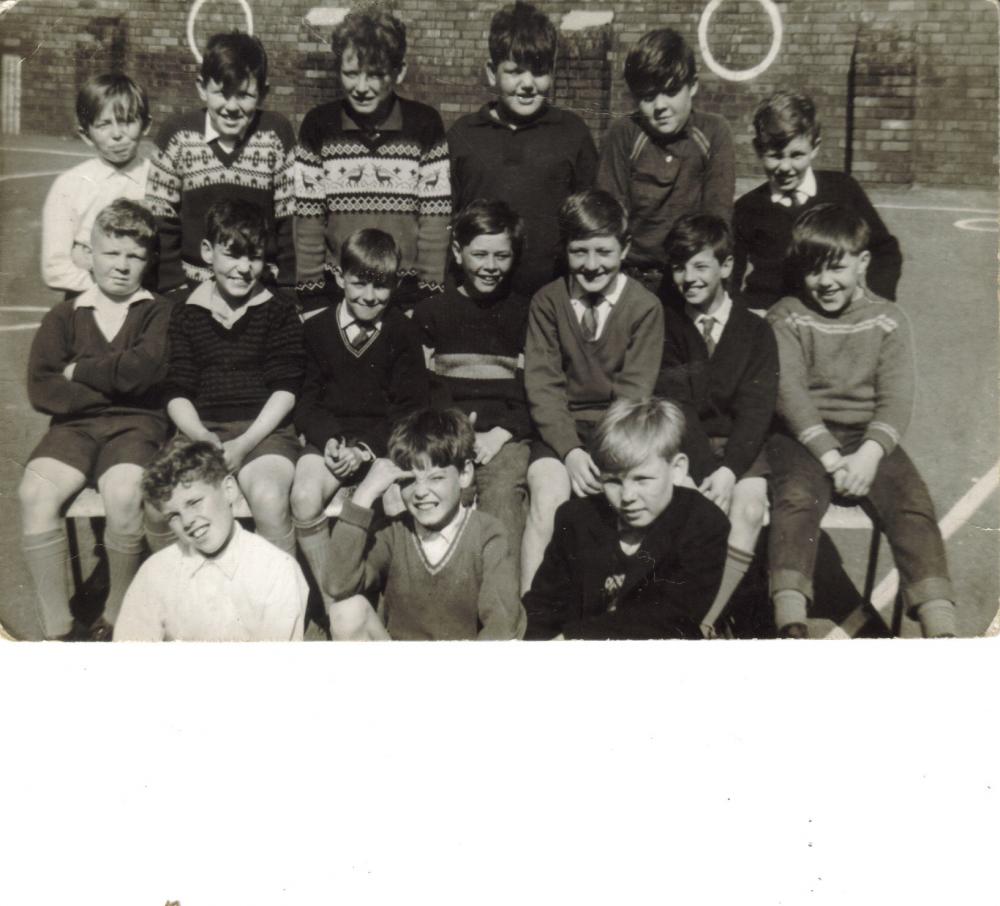 St patricks 1964 class 4a
Photo: Stephen Eccles
Views: 7,609
Item #: 10766
Starting on the top row left to right, the names are as follows, John White, Phil Clarke, Kev Farrell, Eric Bulpitt, John OShea and Tony,
Middle Row - Joe Morton, John Lennard, Barry Brown, Kenny Hindley, Chris Winstanley, Tommy Gibson and Bernard
Bottom Row - Kev Ince, Alan Richardson and Ste Eccles. I think it was Mr. Rynns class but I am not sure. The year was 1964 and it was class 4A
Comment by: frank clossick on 26th May 2009 at 00:18
top photo ste and some top lads on there.
Comment by: xxStuartxx on 26th May 2009 at 17:50
Eric Bulpit & John Lennard lived in Leigh Street, off Darlington Street.
Strange how some faces are etched in memory I recognised Joe Morton and Thomas Gibson right away, I have just txt my brother John Wilding to ask was he in this class also, great pic.
good one ste.did we really look like that?remember everyone what times eh.saw eric bulpit on monday in homebase.funny he was`nt on a barge to plank lane!
Comment by: jacqueline penman on 31st May 2009 at 13:33
know quite a few of em but Phil Clarkes never altered knew him straight away
Comment by: eric bulpitt on 15th June 2009 at 12:10
i lived in silver st where was mick clossick(rip)i thought he was in our class to incey it was better on the boats than the plantations!
Comment by: ericbulpitt on 15th June 2009 at 12:59
i think top right was anthony hough
Comment by: john clossick on 10th August 2011 at 22:25
eric bulpit (big err)lived in silver street not leigh street
Comment by: Sue (McGarty) on 11th March 2014 at 15:23
i was in the class with all of the boys in the pic. I recognise every single one! It was Mr Rynns class. I've seen Bernard Dermott and John White a few times since then but no-one else. We should find all the girls who were in the class and have a reunion.