Photos of Wigan
Photos of Wigan
Album Contents
Album Contents
Wigan Album
St Mark's, Newtown
5 Comments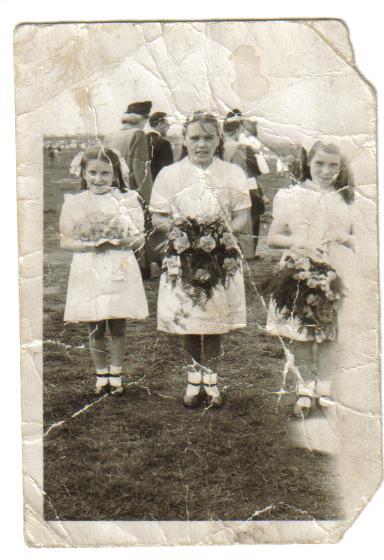 St marks walking day
Photo: vivien hichen(leigh)
Views: 2,319
Item #: 9204
walking day about 1950-1955,jean collier,joan sharock,loren ?.
the girl in the middle is my gran, when she thinks she was about 9-10 years old. She would like to know who put this photo on, and where they found it.
Comment by: viv hitchen(leigh) on 1st November 2009 at 13:21
hi sarah,sorry only just answered,my sister asked me to put it on,jean was my cousin,i'll ask her who's it was and get back to you.
Comment by: sarah on 24th December 2009 at 20:16
I am going to print her out a copy. Is that OK?
Comment by: viv hitchen on 10th January 2010 at 18:06
Hi sarah,yes go ahead,sorry can't give you anymore info.
Comment by: sarah on 1st January 2011 at 19:04
thats ok, my gran just wanted a picture. Thank you!