Photos of Wigan
Photos of Wigan
Album Contents
Album Contents
Wigan Album
St Nathaniel's, Platt Bridge
8 Comments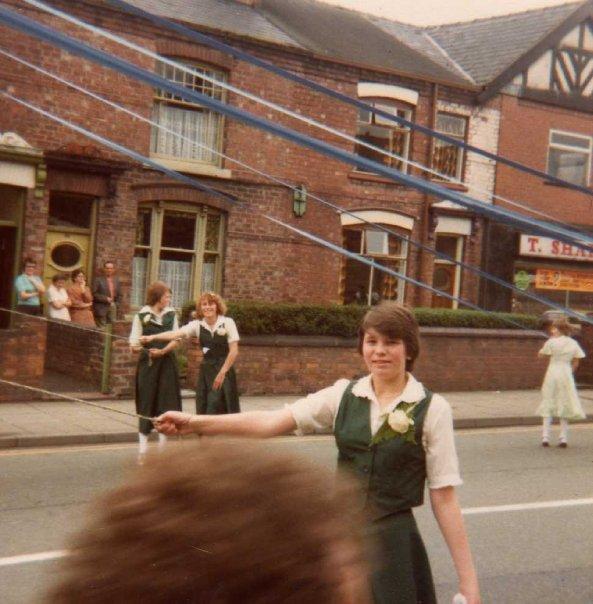 St nathaniels walking day c.1980
Photo: Beverley Johnson
Views: 2,885
Item #: 9142
Warrington Road Platt Bridge. taken from outside my old house. Shirley Jackson at front Karen Swift at the back on the right. and sharples shop!! Please dont tell my sister she will kill me haha
Comment by: John on 7th February 2009 at 18:55
Good pic Beverley. I used to live on the opposite side of the street. Have you any pic's showing that side I wonder ?
Comment by: W.P on 7th February 2009 at 20:49
I used to know the lad in the house next to Sharples,his name was Kevin Walls
Comment by: Dennis Miller on 8th February 2009 at 04:50
Somewhere in that row were also the Davis family, I was mates with Billy Davis and his dad was the President of Platt Bridge Labour Club... and now I look closer, I *think* it is Mrs Davis in the blue top to the far left?
Comment by: ste s on 8th February 2009 at 12:09
shirley jacksone used go rose bridge high school same year as me
I dont have any for that side as thats the side we lived on so I guess the photographer was stood outside our house..yeah shirley went to rose bridge I think gail ashton is stood in background next to karen swift (think) We lived at number 17 and we were the last family to move out of the row when they were all bricked up...
Comment by: Shirley Parry on 8th February 2009 at 17:30
It wasn`t Gail it was Susan Whittle with Karen Swift, lady in blue was Nelly Davies married to George Davies.outside her house was Dolly pennington
Comment by: Robert Davies on 27th March 2010 at 18:31
@ Dennis, I am the son of Bill Davies, and grandson of Nellie and George, who both sadly passed away recently in York. My Dad remembers you well, and has recalled a few stories! Incredible to see Nana in the picture at the old Warrington Road house, not that I remember it, far too young!
Comment by: Kathleen price (nee Scanlon) on 10th November 2014 at 16:43
Really enjoyed looking at these photos. Brought back some memories. We lived at 103 Walthew Lane. My late father Frank was the President of Platt Bridge labour club at one time and my late husband was treasurer in the 90s when George Davies was the secretary. We moved to Tenerife in 1999.