Photos of Wigan
Photos of Wigan
Album Contents
Album Contents
Wigan Album
St Nathaniel's, Platt Bridge
6 Comments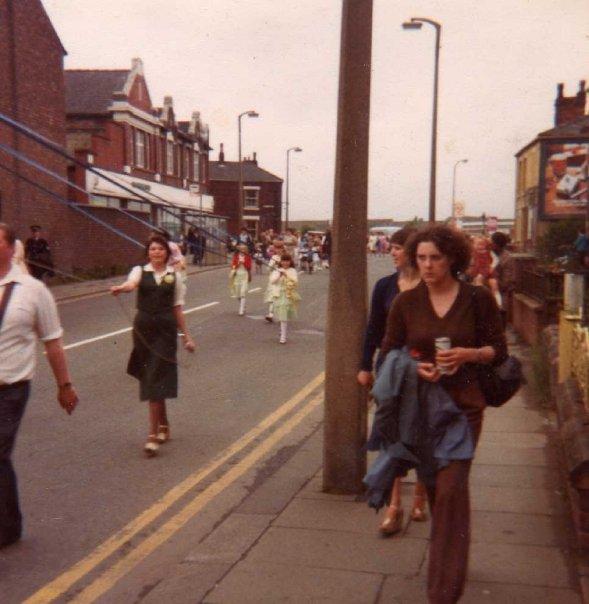 St Nathaniels Walking Day around 1980 Warrington Road Platt Bridge
Photo: Beverley Johnson
Views: 3,501
Item #: 9121
I am the little one on the short ribbon (was beverley Jackson) and my sister Shirley Jackson (now parry) is in front of me on the rope. This was taken from outside our old house 17 Warrington Road. Just before where netto is now. It was around 1980 not sure though
Comment by: ste shirley on 7th February 2009 at 11:30
good pic the old co op to left of pic now late shop house to righ used be newsagents goors i think
Comment by: ste s on 7th February 2009 at 11:38
i think so its a can skol
Comment by: W.P on 7th February 2009 at 12:16
It is Platt Bridge some things never change!!
Comment by: Beverley Johnson on 7th February 2009 at 17:30
my sisters gonna kill me for this haha. it was linda gores but I thought there shop was set back off the road a bit?? I have another with sharples shop on which was opposite our house am just trying to find it!!
Comment by: Dennis Miller on 8th February 2009 at 05:02
Just going out of shot on that picture, carrying the banner is Dennis Lindley, a very good friend of the family. I have spent many an hour in the labour club with him.