Photos of Wigan
Photos of Wigan
Album Contents
Album Contents
Wigan Album
St Nathaniel's, Platt Bridge
7 Comments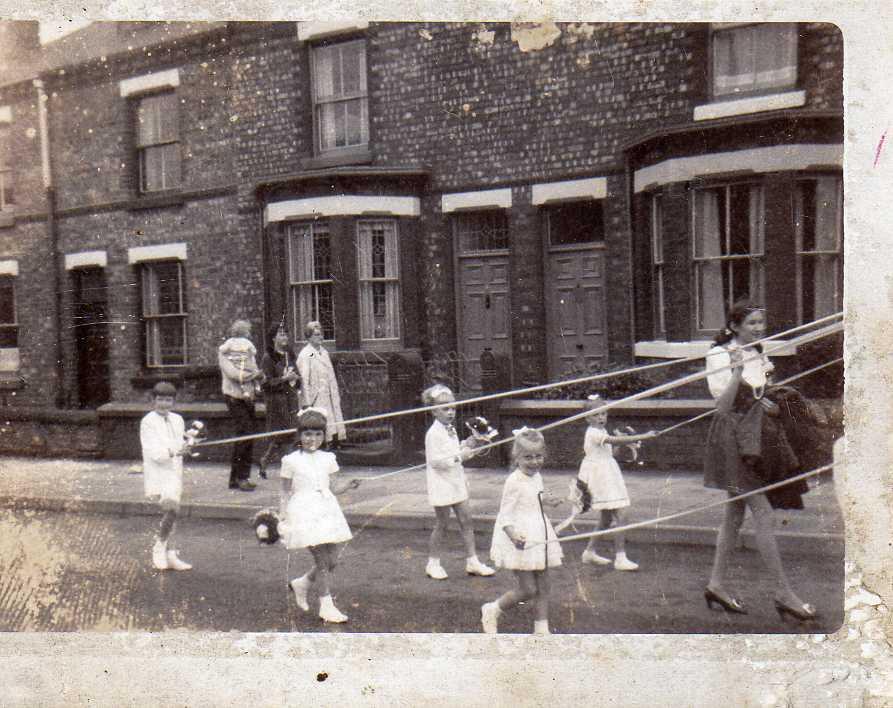 St NAthaniels Walking Day around 1970/1
Photo: Beverley Johnson
Views: 2,366
Item #: 9007
My sister Shirley Jackson (now Parry) is the one at the foreground with the posie. Not sure of the street. Maybe Walthew Lane at top end
Comment by: Dennis Miller on 31st January 2009 at 02:01
It looks like Liverpool Road to me, with the school would over to the left... and Church Street over to the right.
Comment by: W.P on 1st February 2009 at 12:53
Does look like Liverpool Rd. I would place the houses to the left of salters chemist opposite the new housing offices.
Comment by: Beverley Johnson on 5th February 2009 at 14:58
Do you mean between the chemist and the old doctors...yeah I think you are probably right
Comment by: maggiem on 13th February 2010 at 09:41
the houses are on Liverpool Rd, practically facing Green St (slightly to left) and before the chemists and doctors.The chemists used to be a hairdressers in the 1950's.
Comment by: shirley parry on 8th February 2011 at 17:48
Denise Bradshaw is on the longest ribbon, (and it should have been mine!!)and Karen Swift is on the shortest! haha!! Those were the days! X
Hi all, the house on the left with bay window was that of my aunty, Lillian Kirkham, the one on the right was the Proctors,further right would be the Bevans. in liverpool rd to the left of the chemist as described.
Comment by: maggiem on 1st August 2012 at 12:56
Hi Colin,
In addition - the houses were Kirkham, Proctor, Foster, Worthington,Bevan, Thornton and Hurst (Brother to Nobby) then shop.