Photos of Wigan
Photos of Wigan
Album Contents
Album Contents
Wigan Album
Hindley
14 Comments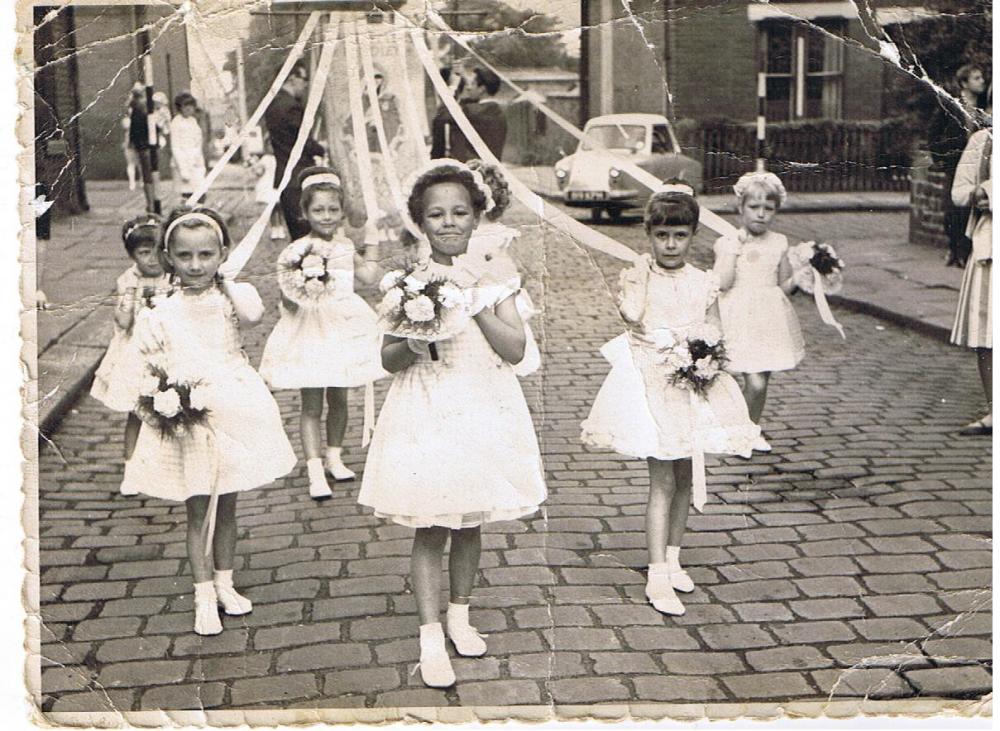 Walking Day, Hindley
Photo: Bill Eatock
Views: 19,279
Item #: 8976
Year 1964.
Comment by: Neil A on 29th January 2009 at 00:10
Is that Church Street, looking towards Gilbert Street (Peter Street off to the right)?
Comment by: Bill Eatock on 29th January 2009 at 10:00
Yes, the the parish church would be to the right of the picture.
Comment by: Bill Eatock on 30th January 2009 at 12:53
When I took the picture in the 60s I never realised at the time that the little girl the third from the left would end up as my wife! We've now been married for 32 years.
Comment by: COLIN HARLOW on 18th February 2010 at 07:47
Yes she has a twinkle in her young eyes.
Bill, you must have been very young aswell when you took this picture, good on you, and thanks for preserving such memories.
Just to inform -- the owner of the invalid vehicle in the background was Donald Atherton. I remember him getting his first one with three wheels and hand operated chain drive with a waterproof cover over his legs. Memories eh ?
Hi, I'm the girl in the middle of the picture are there any other people out there that went to St. Peters Sunday school?
Yes I went to St Peter's Sunday school I remember you well Ann
Ann was your mum Mary? If so she worked with my mum at Roberts at Hindley green turners factory, we visited when she lived on Liverpool Road my mum was Sally Lee. Xx
Comment by: Ann Wright on 23rd November 2014 at 00:29
Yes my mum was Mary and she worked at Turners. We must have gone to Sunday school together. I think I walked every year until I was about 10 or 11!
Comment by: Lynne Beaumont on 28th September 2017 at 16:11
Comment by: Bill Eatock on 20th July 2020 at 16:06
For anyone who may be interested... here's a link to the colourised version of the photo. Thank you for all of your comments on the original. https://ibb.co/92zVWY5
Comment by: Bill Eatock on 20th July 2020 at 20:22
Sorry. It appears the website I uploaded the colourised photo too managed to lose it! Here's a new link. https://ibb.co/PcbqJN8
Comment by: Linda Sharples on 2nd September 2020 at 21:00
What a lovely photo. It's a shame that walking days are no longer popular. The children used to love being involved and it also help to strengthen communities.