Photos of Wigan
Photos of Wigan
Album Contents
Album Contents
Wigan Album
North Ashton Holy Trinity
6 Comments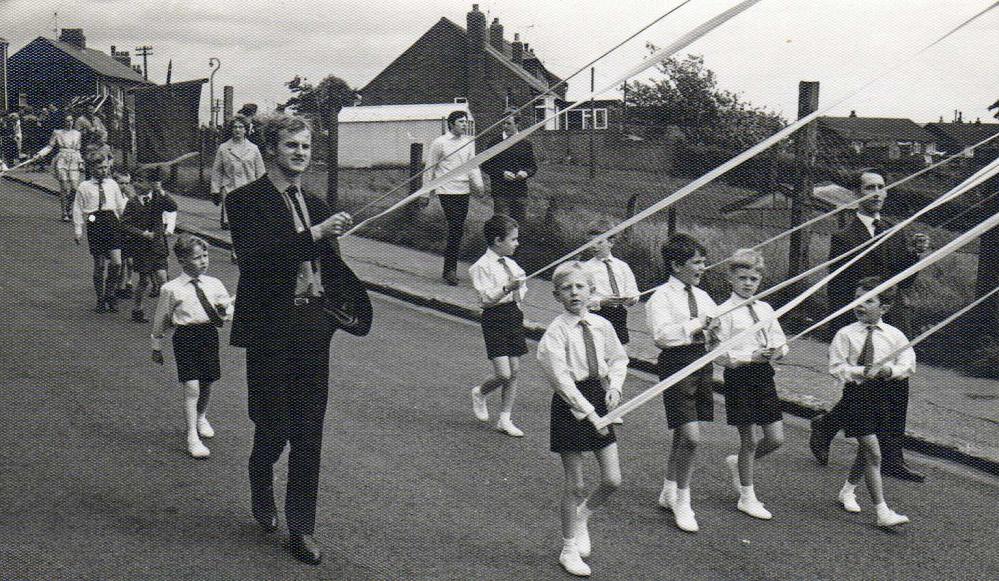 Holy trinity walking day approx 1968
Photo: Dave Lewis
Views: 1,802
Item #: 8793
Front row 2nd from right i think is brian painter, 2nd row 2nd from right ste sheridan, behind the man steering l/h side is martin lewis don't know any others perhaps someone can help.
Comment by: Janice on 18th January 2009 at 21:25
Sorry can't help with any names Dave, but Booths Brow seems to be a favourite for photographs.
Comment by: Lyndon Crompton on 19th January 2009 at 11:23
Dave, don't know any of the youngsters but the chap on the left, steering, is teacher Mr.Howarth,s eldest son Geoff. The other chap, on the right, lived on the estate but I can't remember his name.
Comment by: Dave Lewis on 19th January 2009 at 19:09
Thanks Lyndon, i recognised the 2 blokes but don't know their names they walked every year.
Comment by: kath lowe (now Cox) on 16th March 2009 at 17:11
yes the men on the ropes are Geoff Howarth and Alan Smith
Comment by: kath lowe (now cox) on 17th March 2009 at 21:36
Just remembered the names of the 2 boys walking down the brow in the background, Barry Fairhurst and John Thornley.
Comment by: Neil Thornley on 12th March 2016 at 13:39
Yup thats our John Opposite side of the road, He still turns out in that Pullover