Photos of Wigan
Photos of Wigan
Album Contents
Album Contents
Wigan Album
Convent walkind day
5 Comments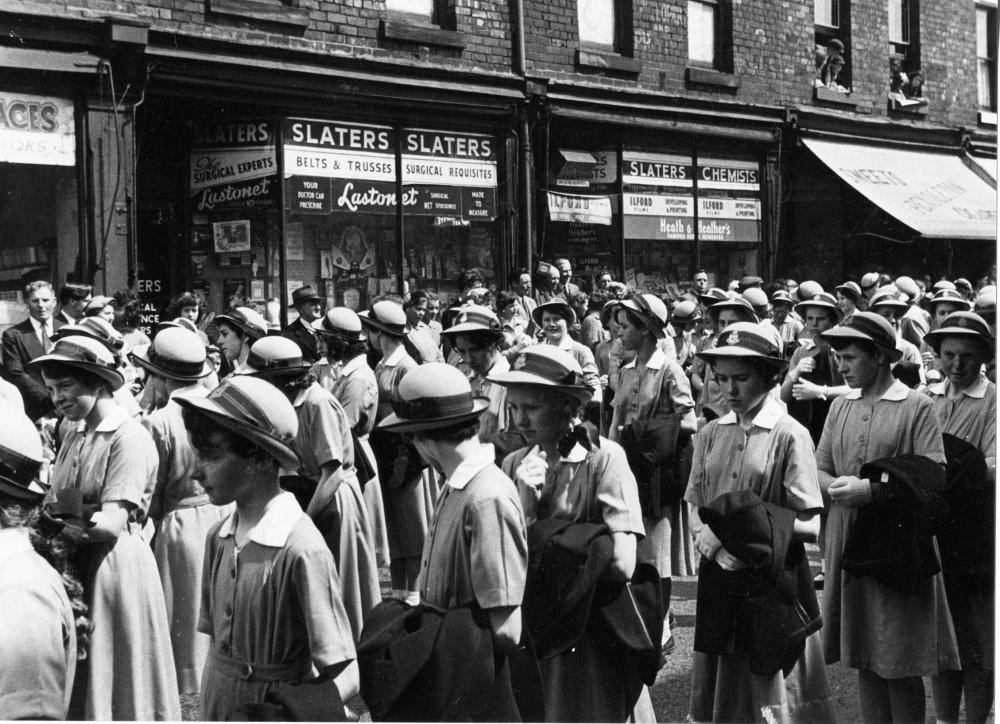 Wigan Convent walking day
Photo: Allan Greenwood
Views: 2,992
Item #: 8698
This photo was taken as the procession walked along Darlington St. Circa 1953.
Comment by: winder on 14th January 2009 at 19:10
Allan, this batch of 50s photographs that you are putting on are superb. Thanks
I remember a girl from the bottom of our street used to attend this school. Her name was Maeve Kennedy.
I remember maeve too she was in my class at the hollies!
Comment by: Bernice Australia on 18th November 2010 at 07:17
I remember that, if it got warm, we all had to wait for a signal and remove our blazers, all at the same time, and fold them over our left arm. Thank you so much for the memory.
Comment by: JOAN (MILLS) on 2nd December 2010 at 18:24
THIS IS MY ERA, LOTS OF FACES I RECOGNISE BUT CAN'T REMEMBER THE NAMES, OH THE JOYS OF GETTING OLDER
Comment by: Tom Walsh on 12th February 2012 at 20:46
Don't lok so glum girls, only another couple of miles.