Photos of Wigan
Photos of Wigan
Album Contents
Album Contents
Wigan Album
Abram Walking Day
10 Comments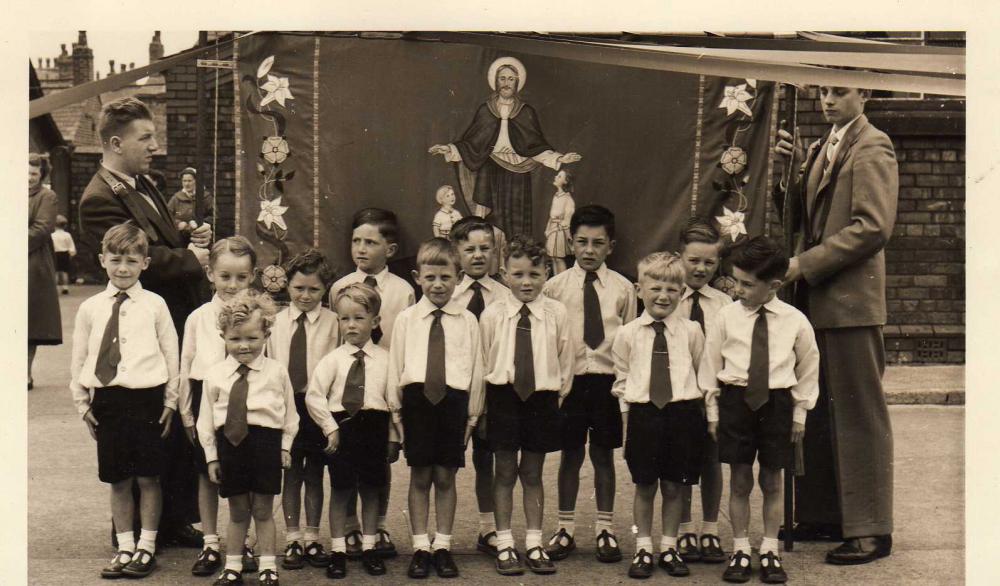 Abram walking day
Photo: keith pennington
Views: 2,955
Item #: 8312
Gordon Kenedy holding banner,back second left Dave Bridge,front fourth from left my cousin Alan Gorrie
Hi Alan, I have or had relatives living in Abram at one time on my mother's side of the family, they were Gorries and I know from research this is an uncommon name, would you like to get in touch?
Comment by: broady on 16th December 2008 at 22:43
Hard to tell but I think I see Jimmy Housley, Sammy Marsden, Brian Housley, Mick Duffy, Kevin Vince and Michael Chadwick. Apologies if I am wrong.
Broady - not sure about Michael Chadwick, but I think that is me on the left, plus Trevor Thomas below Kevin Vince
Comment by: Paul Lange on 17th December 2008 at 20:08
David Ashcroft to the right of Alan Gorrie
hi Keith,sadly Alan Gorrie died trying to save a friend from drowning.He was about ten when he died,and is buried in Abram cemetary.The only one left is his sister Christine Liptrot.As you say ,its not a common name,and there was only one in Abram.Christine lives close by to me,and when i see her i'll mention your name,cheers Keith
Back row 3rd from left is I think Brian houseley; my cousin Sam Marsden is on front row, 3rd left.
Hi Paul, Guess who that is next to you on the front row?
Martin - it isn't you - it's Brian Housley. !!!!
Comment by: Linda M. Carter(Ashton) on 22nd August 2009 at 16:47
I stumbled upon this photo as I was surfing ....to see Alan again- wow!..all those lovely curls....
He was a wee bit older than ten when he died...I think we were all at seconday school...Golborne Girls/Boys...
It was a terrible tragedy.... and for some of us it was a turning point in our lives...there was a group of us that used to hang around together..Alan being one...he had a lovely laugh,great sense of humour and could run like the wind ..I have some good memories .