Photos of Wigan
Photos of Wigan
Album Contents
Album Contents
Wigan Album
Abram Walking Day
9 Comments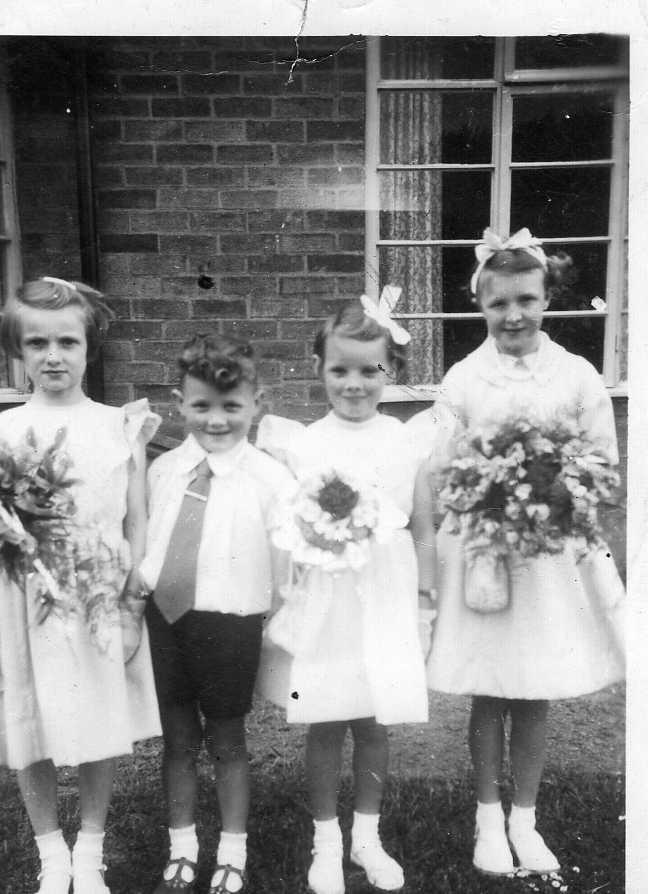 All smiles before they walk
Photo: keith pennington
Views: 3,536
Item #: 8276
From left to right Sylvia Pennington,Alan Gorrie,Christine Gorrie,Lynn Carver
Comment by: brenda atherton on 8th March 2009 at 14:09
alan gorrie grew to be a very handsom lad before he died. he was a mate of my cousin Brain Swann
Comment by: keith pennington on 12th March 2009 at 07:48
He was a very nice young lad Brenda,and brave to try and save the young boy from drowning,i can still remember that awful night sat with my mum and dad and Alans parents and Christine his sister waiting for some news of his whereabouts
Comment by: Liz Middlehurst (nee Radcliffe) on 1st May 2009 at 22:54
Alan was very brave indeed, it was my brother Billy he tryed to save.
Comment by: keith pennington on 16th May 2009 at 22:04
hi Liz,did you used to go in the Dover
Comment by: Liz Miiddlehurst (nee Radcliffe) on 16th June 2009 at 21:26
Yes I did go in the Dover, and I worked behind the bar in 1973 befor joining the army...
Comment by: keith pennington on 4th July 2009 at 23:15
Hi liz, i was the one with the red lotus elan who lived across from the church
On the night that Alan Gorrie drowned in the Junction Colliery Lodge, I was in the Ratcliffe's house with my friend Margaret Holland and Molly, Billy's Mum. Photographers
were knocking on the door asking for photographs of Billy !
Margaret lived across the road fro the Ratcliffes and she was always oing to Molly's for a cup of coffee !
If I recall correctly, this was on a Sunday evening , the 4th. October, 1964. Mr. & Mrs. Gorrie & Christine had been to Southport for the day and Alan wouldn't go with them, or
this tragic incident might NOT have happened ! Instead he and Billy went on to the Junction Lodge water on a raft.
Billy fell into the water. Pit lodges are very deep and they DO NOT warm up and that is why people who go for a swim on a red hot day get cramp ! My husband's cousin drowned in Trawsfynedd Power Staion Reservoir. Most people/children DO NOT realize this !
One Winter, 4 bothers drowned in Ince when they fell through the ice on the flashes and that year in the 1950's a total of 17 youths were drowned !
Alan Gorrie was very brave because he could swim but little Billy could't and we were led to believe that Billy pulled him under the water when he was panicking !
It was a terrible night and no one, especially their family members, ever got over it really but Bessie Gorrie was full of grief. I believe that she got knocked down and killed while she was crossing the, (Warrington ?) Road.
I HOPE THAT THIS INFORMATION IS OF INTEREST TO ANY OF YOU
concerned !
Pat Hiley - Robinson.
Comment by: Christine Liptrot (Gorrie) on 19th August 2020 at 16:44
Pat, I feel I must put you straight on the comments you have made. My Mum and Dad, Bessie and Walter, only went out after tea on that fateful
Sunday taking Auntie Frances and Uncle Bill with them for a ride into the country they were only away 2 or 3 hours Alan and I did not want to go with them. Alan went out to play I was in the house.