Photos of Wigan
Photos of Wigan
Album Contents
Album Contents
Wigan Album
Abram Walking Day
6 Comments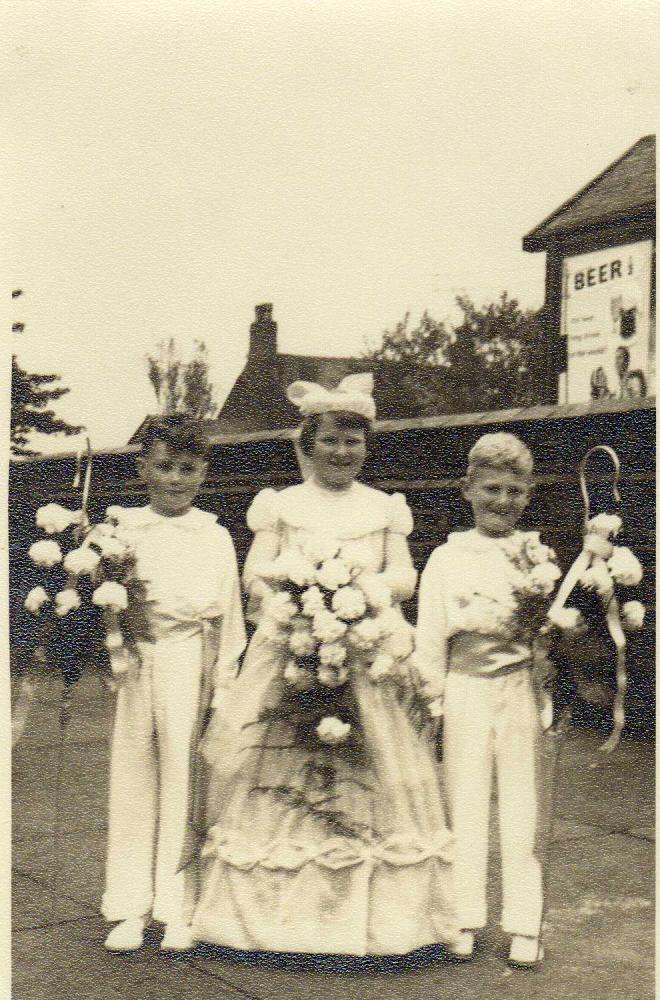 leaders up
Photo: keith pennington
Views: 3,116
Item #: 8273
Alan Gorrie on left
Comment by: Mark Calter on 15th December 2008 at 16:37
From the background is that not Ciff Winston' FARM
Comment by: Bluesman on 16th December 2008 at 14:12
Mark,
Yes it is Winstons farm. I think its proper name is Crooke farm.I can remember he always kept a lot of pigs,I can still smell them .
I think it was Winson's Farm because it was sideways on, set back off Warrington Road, behind a brick wall' The farm was demolished to build the bungalow that is still thereand the entrance was opposite where both Eileen Millar & Valerie Bullough lived.
We used to go riding there in the late 1950s and early 1960s.
There son was called Billy and his Mother was a sewing teacher at Golborne Girls' High School. They also had another farm in Bickershaw Lane, Platt Bridge.
They had several horses and ponies for hire and we used to ride, what we called, " up the fields, past Abram Park, Rose Cottages, Hollands Woodyard and the pit spoil rutkins,round, " Auntie Polly's, with its
swans and," Nanny Green Teeth ", a stagnant water fungus.
Wally Ashcroft used to ride there to.
" Hope that this evokes some past memories for readers of these comments !"
Does anyone remember Ann Chick our next door neighbour in Lee Lane ?
P.S.
I remember both Jean & Brian Swann and their Mother Hilda was a friend of my Mum's an she was the sister of Evelyn
Atherton, the Mother of Joan, Brenda, Linda & Julie.
Also, my apology to E(LIZ)abeth Radcliffe for mis-spelling her name in an earlier comment !
me and r julie have just read these comments, Nice to see them brings back memories. Pat do you remember David getting his finger stck in his bike chain and our Dad Stan was sent for to get it out?Do you remember auntie Nellies dog Nigger and yours a white one called Andy?
Hi Linda / Julie,
i do remember David getting his finger trapped in a bike in our back garden
. I think that I did it !
We could see next door to Auntie Nellie's when their dog, with name that you can't use now, ate all their Sunday tea off the table while they were out.
Our dog, a Sealyham, was called Andy.
I watched the Monaco royal wedding in your house because you had a TV first.
Your Mum, Evelyn, used to perm my hair with Twink ?
I think that we bumped into your Dad Stan in Southport once when my Dad lived there.
Eileen (Miller) Redman from Warrington Road has been in touch since she read my comments. She now lives in Seattle, USA !
Nice to hear from you.Please mention me to your Joan.
Kind regards,
Pat Hiley-Robinson.