Photos of Wigan
Photos of Wigan
Album Contents
Album Contents
Wigan Album
Bethel Church Walking Day / Other Events
7 Comments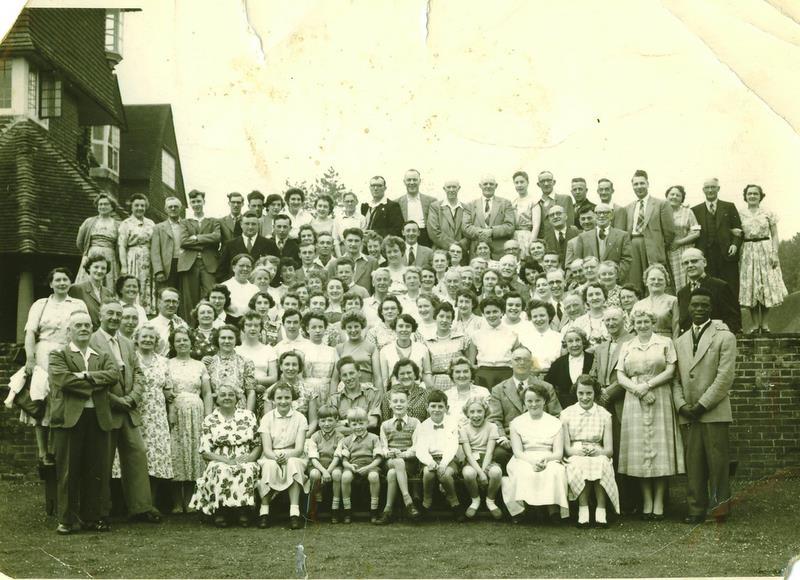 Bethel Church outing 3
Photo: Peter Mason
Views: 2,624
Item #: 6128
probably taken around 1956.
There are too many people to name them all but if anyone needed info on anyone, please ask and I will try to answer
Comment by: Peter Mason on 14th May 2008 at 17:31
My twin sisters -
Ann is front row on right
Dorothy is front row first on left
My father, Maurice, is in the centre, back row
My mother is in the middle
Comment by: gordon on 14th May 2008 at 19:19
is this bethel hindley green
Comment by: Elayne on 14th May 2008 at 19:47
Bethel Newtown ~
Peter, did Tommy Blinkhorn belong to Bethel? Someone quite like him near the back, or was he at Trinity with my mum? {and dad?}
Comment by: Peter Mason on 14th May 2008 at 22:19
Sorry, I can't tell you - you'll have to ask your dad
Comment by: Bob Aspey on 15th May 2008 at 20:42
Nice one Peter !.....I recognise your mum and dad and the twins plus Raymond Mason, also two or three lads from the Orrell area including Jim Ormesher.....I bet you was running riot at home, party after party with a house full of wenches....you can't fool me Pete !
Comment by: Peter Mason on 16th May 2008 at 21:03
No Bob, I didn't do that sort of thing when I was young.
Comment by: Bob Aspey on 26th May 2008 at 10:56
Hi Peter...I can spot Raymond Mason and his two young sons but I can't spot his wife....can you find her for me ?