Photos of Wigan
Photos of Wigan
Album Contents
Album Contents
Wigan Album
Bamfurlong Methodist Church
7 Comments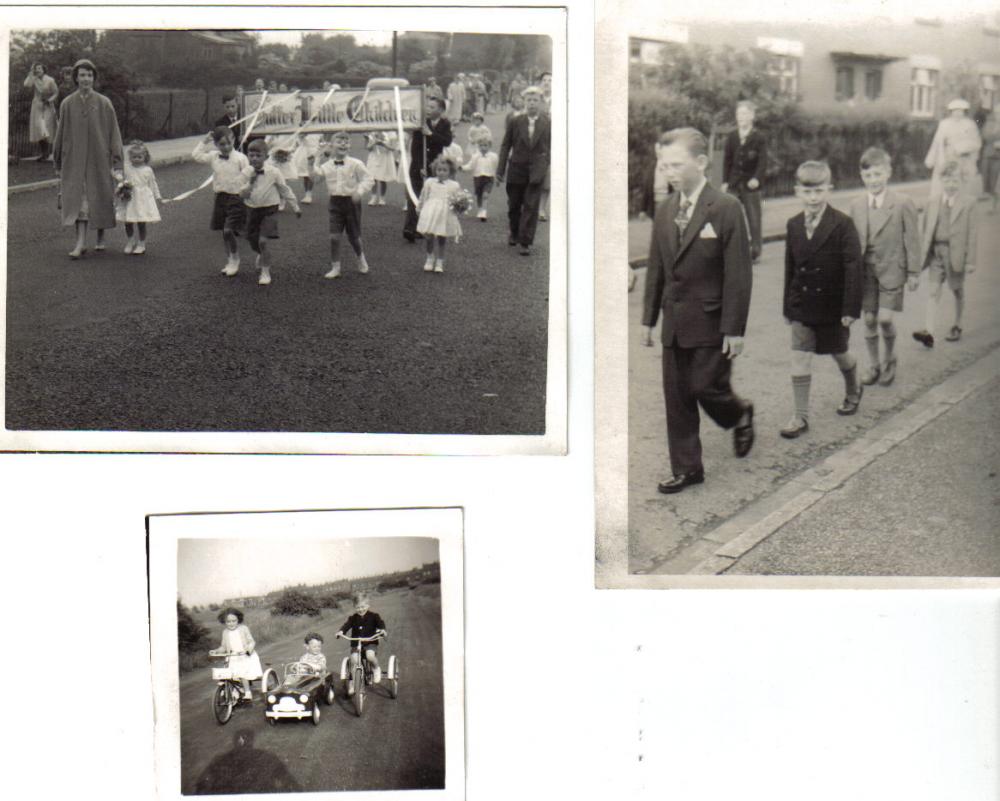 1956 and 1958 and race you back home
Photo: derek evans
Views: 2,331
Item #: 5337
crippins lane again
Hi Derek,thanks for the photos.50yrs ago seems unreal.Also is that me behind you in the ranks.
Comment by: derek on 3rd March 2008 at 21:15
yes I think so and on the rope
Kathleen on the bike with philp shaw in the car.
Hi Derek,thanks again and what about you,do you still work and do you have any family? We ended up having two boys & we have two grandchildren.
Comment by: Mark Calter on 6th March 2008 at 19:34
Were are these photos taken, is Mains Ave?
Comment by: derek on 6th March 2008 at 20:19
top left dont know top right is mains ave
bottom cripps lane
Comment by: Rita Robinson nee Baldam on 3rd February 2010 at 23:05
Thats me and Jack on the photo on the left we are on the right hand side ,i'm on the front Jack behind me.
Comment by: MI on 23rd May 2010 at 19:09
The lady on the far left is Lilian Potter