Photos of Wigan
Photos of Wigan
Album Contents
Album Contents
Wigan Album
St Joseph's, Wigan
7 Comments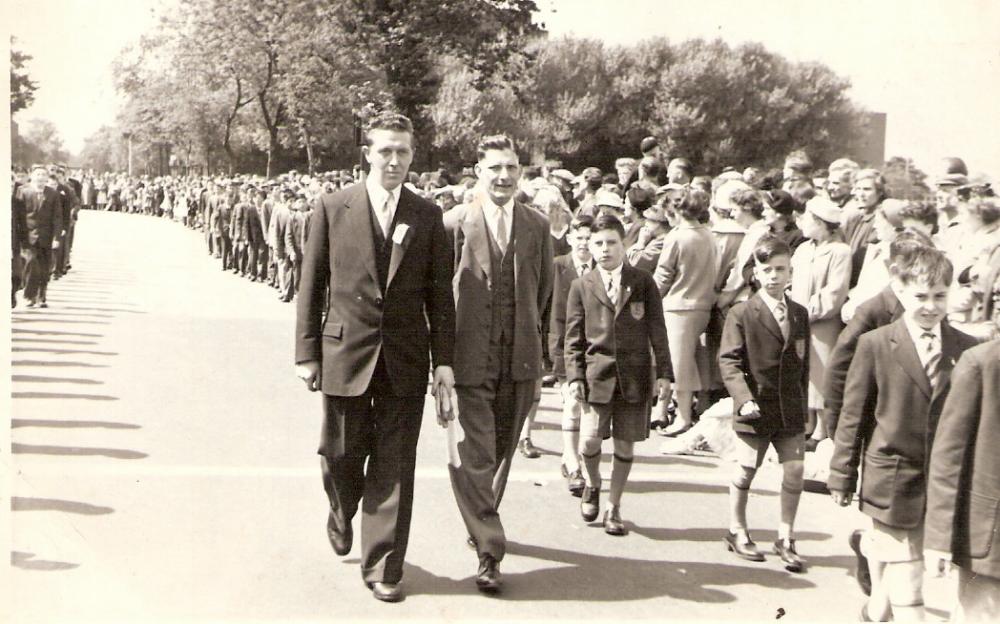 Walking day c1951
Photo: Cyril Ashurst
Views: 3,665
Item #: 4783
Joe Moore on left with my brother Cliff Ashurst
Comment by: Cyril Ashurst on 29th January 2008 at 01:34
I believe that Joe was a teacher at St Josephs in the 1950s
Comment by: Minnie on 4th February 2008 at 21:58
Cyril, can I take some of your photos for my site please?
Comment by: Cyril Ashurst on 4th February 2008 at 22:50
Hi Minnie
No problem, use any of the photos you want.
Cyril
Comment by: brian on 4th January 2009 at 00:44
the date for this photo is wrong i am the first boy on the right i was born in 1948
Joe moore was a teacher at St Joesphs school,i was in is class i was 14 years old,a long time ago,he used to take the senior rugby team.
Comment by: julia fairclough on 15th April 2011 at 22:40
i remember mr moore his class was what we called school huts & miss topping was the other teacher they were built out side school near the canal there was only two class rooms he always used a stap for punishment but never used it on the girls as i recall
Comment by: JP on 27th May 2011 at 22:15
Joe Moore took us for football in 1957-58 at St Josephs.I think he was ex Wigan Ath.reserve player.Good teacher, good footballing coarch even in those days.