Photos of Wigan
Photos of Wigan
Album Contents
Album Contents
Wigan Album
St George's, Wigan
6 Comments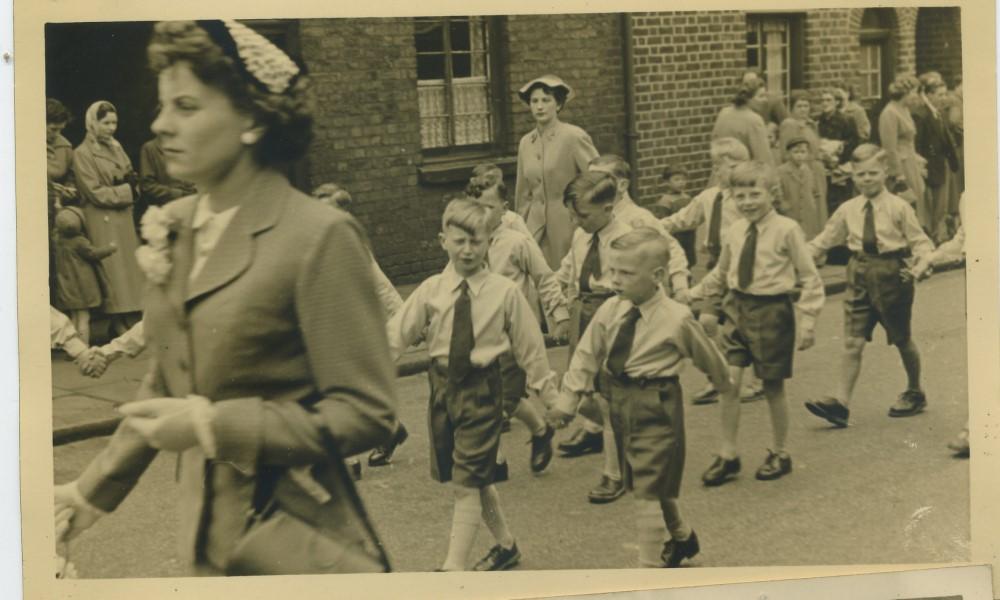 St Georges church early 1950's 1
Photo: RON HUNT
Views: 1,753
Item #: 30882
Can anyone identify the location?
Comment by: anthony bennett on 5th January 2019 at 18:55
I believe the adults to be miss Halsall (Margaret I believe) and Mrs. Spencer wife of the headmaster of St Georges school who also was a lay preacher at the church.
Comment by: anthony bennett on 6th January 2019 at 00:59
I believe Miss Halsall, who was brought up in Oxford Street married the curate Rev Nunn.in about 57 or 58.
I guess these pictures are from around these years.
On reflection, the other lady is not Mrs Spencer
Comment by: Graham Parkinson on 8th January 2019 at 22:32
Correct! That is Margery Halsall who did, as you say, marry the Rev Peter Nunn. She was my mum's cousin. The other lady isn't Edna Spencer but I can't identify her.
Comment by: H on 27th January 2019 at 09:26
Graham the other lady I am sure is Mrs. Giles wife of Cyril Giles. H.
Comment by: Harry C. on 9th March 2020 at 18:53
H you are right it is Cyril's wife I knew them both very well. Cheers from another H.
Margery Halsall at the front, Agnes Giles at the back. First boy there at Margery's elbow is David Schofield, and the boy on the immediate right is Alan Ince.