Photos of Wigan
Photos of Wigan
Album Contents
Album Contents
Wigan Album
Whit Walks
7 Comments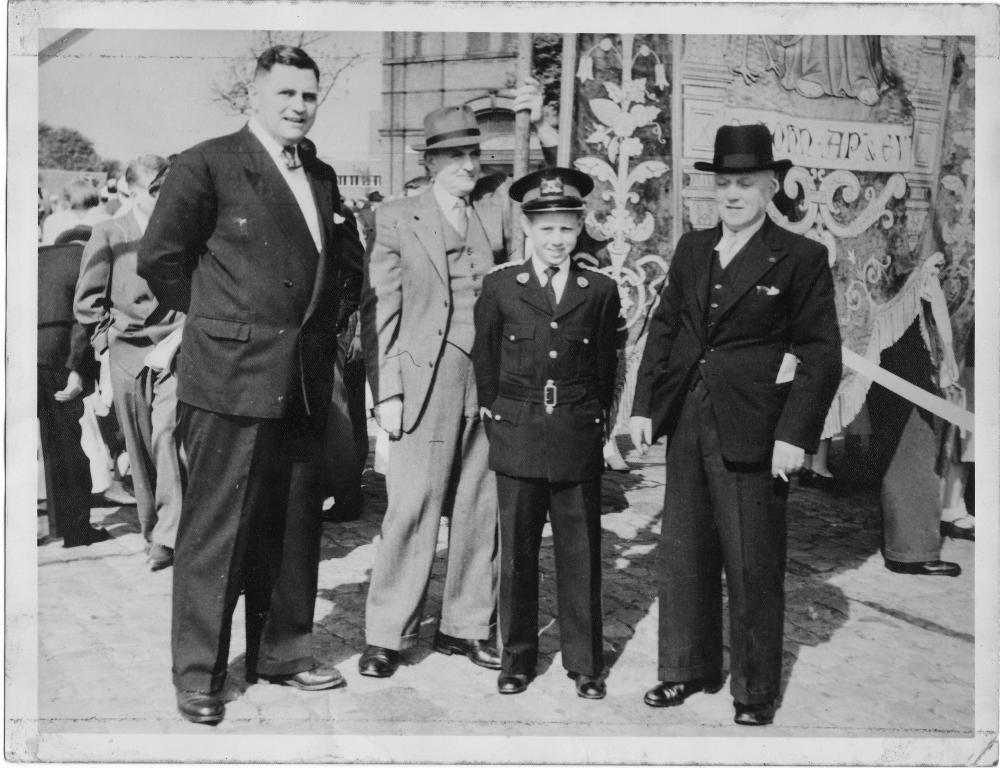 Wigan Market Square
Photo: Norman Latham
Views: 2,964
Item #: 25368
I am the one in the Crook Band uniform but would be interested who the other people on the photograph are
Comment by: Bob on 20th July 2014 at 12:25
Harry Bentham on the right?
Comment by: Thomas(Tom)Walsh . on 26th July 2014 at 20:52
I can't recognise the stone building behind the group, any ideas?
Tom,
I think it is the old gas showrooms corner of Parsons Walk and New Market Street with the technical college in the far background
Norman Latham
Comment by: Thomas(Tom)Walsh. on 27th July 2014 at 13:58
Norman, you are absolutely right, when I first looked it appeared to be a stone building but using my magnifying glass I can see it's brick , before it was The Gas Showroom, it was used for a while as Pendlebury's Department Store ,after the fire in its Standishgate premises, prior to that it was the head office and central warehouse for R&O Rushtons Grocers .
Thanks for that very detailed information Tom about Wigan, as I was born in Appley Bridge and now live in Bolton I don`t really know Wigan that well.
With regard to the photo I got it from my mother years ago and I don`t know the other people on it and I am sure it is not Harry Bentham as Bob suggests as I played under Harry for many years in the band world.
Anyway Tom thanks for your input
Norman
Comment by: jack on 21st June 2018 at 15:20
This is St.Johns parish. The man in grey is Jim Howarth and Harold Siney is on the right wearing black. I don't know the man on the left.
I am also sure it's not Harry Bentham in the picture. I played under Harry at Wigan Boys Club, Crook Miners Welfare and Leyland bands. I finished playing when I was 18 (now 72). Anyone got pictures of these bands under Harry ?

Best wishes to you all
David