Photos of Wigan
Photos of Wigan
Album Contents
Album Contents
Wigan Album
St Paul's, Goose Green
6 Comments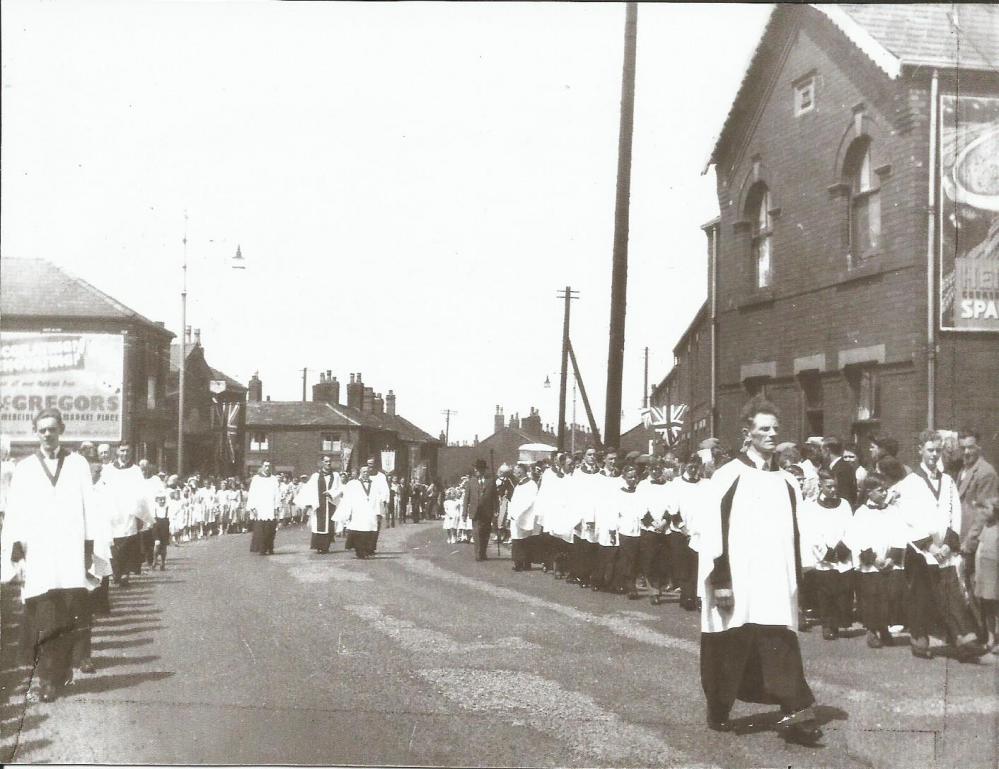 Walking day 1951/2
Photo: George
Views: 2,195
Item #: 25191
St Pauls church walking day 1951/52.Billy Rothwell organist/choirmaster leading the procession. Wilf Garner(left) and Roy Ainscough (right)leading the choirboys. Vicar at the time was Reverend Hodgeson. Building on the right,the old Goose Green labour club. Sydney street behind the street light (left), then the Freemasons Arms and the school yard. Does anybody out there know anyone else.
Comment by: Albert. on 18th May 2014 at 19:31
I've said my piece, on the following photograph.
Comment by: Dianne on 18th May 2014 at 23:14
Lovely pic my mum would have loved this
Comment by: Carol on 19th May 2014 at 09:57
Is that the same Wilf Garner who had the paper shop in Enfield Street (late 60s / into the 70s). (BTW, the shop closed last week)
Comment by: John on 22nd May 2014 at 09:24
Great picture George. Got any more of this area and time ?
Comment by: George on 22nd May 2014 at 10:06
Yes John, I will try and put it on later today.
Comment by: Gayner on 27th July 2014 at 11:15
It is the same Wilf Garner - sadly he passed away two weeks ago.