Photos of Wigan
Photos of Wigan
Album Contents
Album Contents
Wigan Album
Higher Ince Walking Day
7 Comments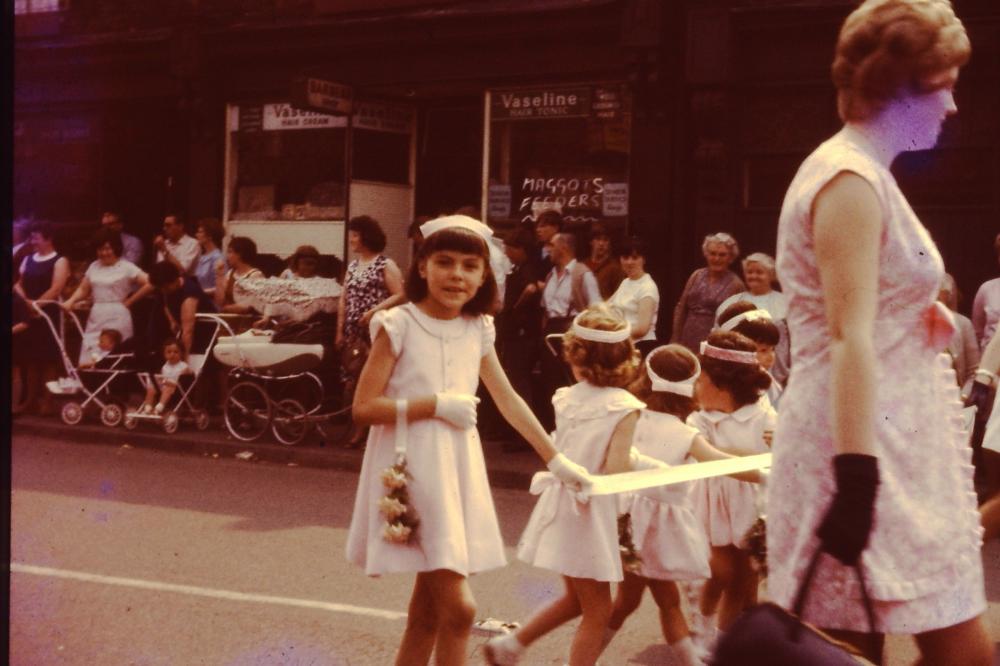 Ince CE School Walking Day 1969
Photo: Kathryn Boyd
Views: 1,544
Item #: 24487
Photo taken at Ince Bar. I am the little girls looking towards camera(Kathryn Darbyshire).
Comment by: Margaret Wall on 17th January 2014 at 09:51
Hello Kathryn, are you the one who worked at the bank with me and then I used to see you sometimes in St Williams church? If so, you've hardly changed at all from that photo. Hope you're keeping well!
Comment by: irene roberts on 17th January 2014 at 13:06
How lovely to see the old shops on Ince Bar and the coac-built pram and tan-sads.
Yes Margaret it is the same Kathryn who worked at TSB. I remember you giving me a lift to work and seeing you at St Bills. Hope you are keeping well. I left the bank in 2001 and now work at wigan and leigh college.
Comment by: incer71 on 17th January 2014 at 17:20
were was this photo taken.the shop in the back ground says maggots and feeders as well as vasoline ?
Comment by: irene roberts on 18th January 2014 at 11:48
I think it was the first row of shops on Manchester Road after the bus-stop near to Smithy Green. As you carried on walking you came to the Launderette pictured on another of the photos, then Grundy's, O'Neill's etc. I am willing to stand corrected on this, and feel Our Joseph might remember it better. He commented on the Launderette photo so hope he sees this.
Comment by: kam on 20th January 2014 at 17:20
incer seventy one(sorry i had to print the numbers, cant get comp to use the digits) this shop used to be the barbers shop, it was known as the "cripples", because he was crippled, not very nice but there was no malice meant then, i believe his name was ken, he drove a little bubble car and went to hospitals to cut hair and shave men.
Comment by: josie on 25th January 2014 at 19:38
luv these pics kathryn ,and yes kam i remember the cripples barbers shop the kentucky is about where it was on bar side.