Photos of Wigan
Photos of Wigan
Album Contents
Album Contents
Wigan Album
St Thomas's Walking Day
3 Comments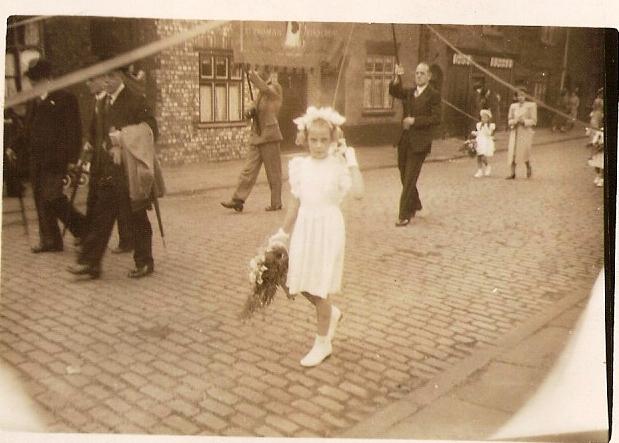 St Thomas's Walking day
Photo: Jean
Views: 1,822
Item #: 20950
Was this photo taken in Queen St? Could that be Mr Jackson, the headmaster of St Thomas's on the left.
Comment by: les on 28th June 2012 at 12:33
look how clean the street is, change not allways for the better
Comment by: harry barrow on 28th June 2012 at 16:55
It dosen't look like Arther Jackson, J.P.to me Jean.If I remember rightly,Queen St,was at the end of a long walk!
Comment by: Dave Marsh on 28th June 2012 at 18:05
Maybe it was Mr.Atkinson who was a sort of stand in C.of E.priest and a real broad Irishman.He used to march us round the upstairs hall at Clayton St.youth club and tap out our marching time with a billiard cue on the floor .