Photos of Wigan
Photos of Wigan
Album Contents
Album Contents
Wigan Album
Aspull Walking Day
9 Comments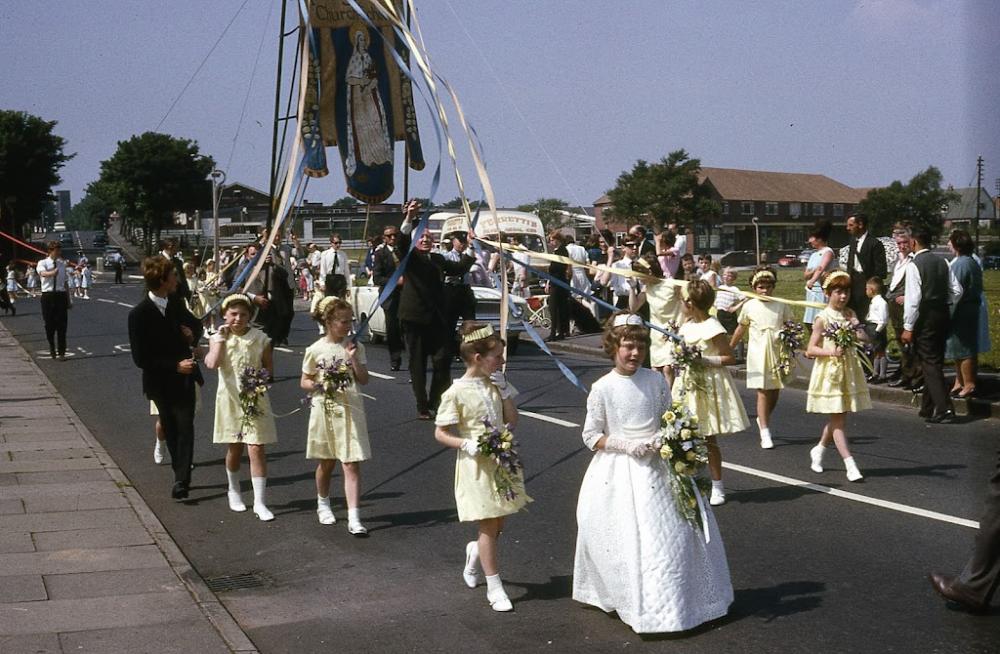 Aspull Walking Day, 1960s
Photo: Mary from Newton
Views: 2,710
Item #: 20741
I know little about this collection of photographs, your comments are welcome, do you recognise anyone or the location?
Isn't that the fingerpost behind, the row of shops to the right and the ventiilation chimney in the background?
Comment by: Den S on 20th May 2012 at 02:09
The Aspull photos seem to have been taken on Bolton Rd.
Comment by: Den S on 20th May 2012 at 02:26
Ferretti's ice cream van seems to be doing a roaring trade.
Comment by: Rob on 20th May 2012 at 07:41
i cant rcognise anyone but they are walking down bolton road and the running horses pub would be on there lefthand side, and behind them is haigh road
Comment by: Ken R on 20th May 2012 at 20:16
On second looks, it certainly is Aspull, sorry about that.
Comment by: Dorothy Nolan on 27th August 2012 at 16:21
St Elizabeth's - the girl on the right looks like Helen Gibson, and it could be June Winstanley on the left
Comment by: June Exley on 9th October 2012 at 19:53
Yes the girl on the left is me, June Winstanley.
Comment by: pete smith on 8th April 2014 at 02:35
yes . St Elizabeths walking day . Mr Speakman ,Sunday school superintendant ,attempting to catch the banner ribbon