Photos of Wigan
Photos of Wigan
Album Contents
Album Contents
Wigan Album
ROWBOTTOM SQUARE
8 Comments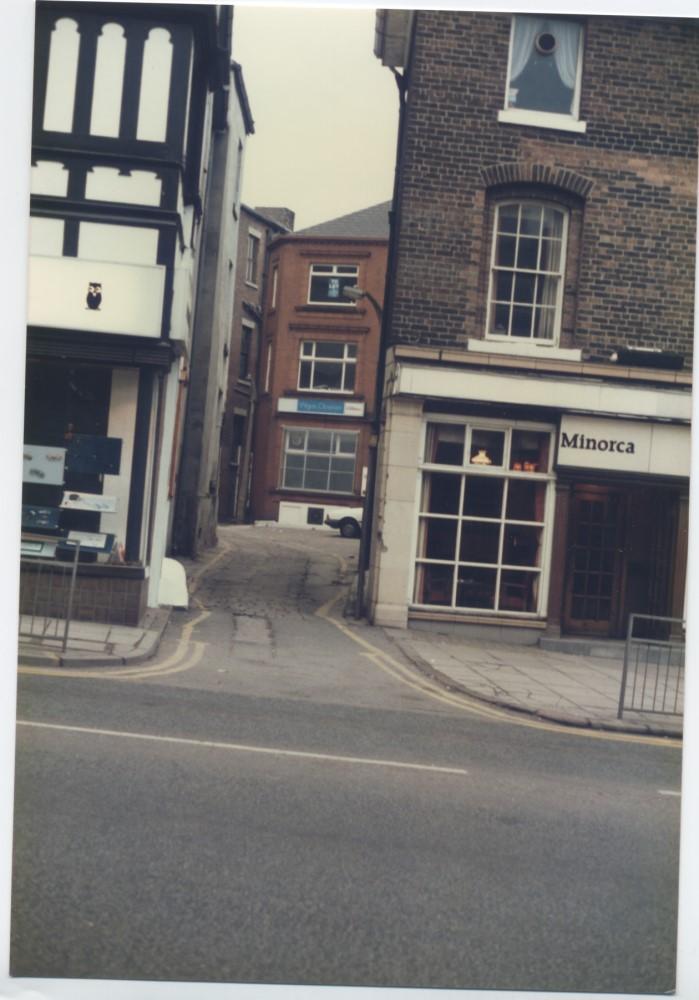 Rowbottom Square 1980's?
Photo: RON HUNT
Views: 3,578
Item #: 28205
View taken from Wallgate looking toward the old Observer Office
Comment by: irene roberts on 5th August 2016 at 22:22
The Minorca.....it became a Berni Inn, (very 1970s!), and was reputed to be haunted.
Comment by: Val on 6th August 2016 at 06:29
I seem to recall a pop song called Rowbottom Square; also Wigans first boutique called Miss Winklemans was just up the alley on the left.
Comment by: Albert. on 6th August 2016 at 09:59
A very jovial, and pleasant chap, (Big Bill) regularly sold newspapers at this location, corner of Wallgate, with King Street. He passed away in the sixties. May he R.I.P.
Comment by: Colin Harlow on 6th August 2016 at 17:15
The building in the background was the Wigan Observer printing and publishing offices, now the Observer Buildings. The old press cellar was used by Roberto's restaurant for many years. Then in 2011 the old restaurant was transformed into a plush nightclub and named appropriately the Press room. Before the Minorca, the building was used by Thomas Wall, the Post master of Wigan and founder of the Wigan Observer in 1853. The Wall family occupied the premises for very many years, The shop known as Thomas Wall printer, bookseller and stationery.
See item number 19682.
Comment by: Anne Melling on 6th August 2016 at 19:13
Minorca brings back lovely memories for me I had my wedding reception upstairs in November 1965 my lovely mother-in-law used to work there and arranged it for us.
Comment by: Cyril on 7th August 2016 at 19:46
Albert your comment brought back memories, as when going into town my mother always stopped for a paper and to have a long chat with Bill, I seem to remember he was related to her family.
Comment by: John D on 9th August 2016 at 10:56
The song "Rowbottom Square" was sung by Barry Mason in the '60s and is on YouTube.
Comment by: Dave Thomas on 9th August 2016 at 18:35
The Boutique belonged to Barry Mason's sister a friend of mine was going out with her in the sixties we used to go in the shop when in town, Barry Mason is a songwriter who penned many of Tom Jones songs among others.