Photos of Wigan
Photos of Wigan
Album Contents
Album Contents
Wigan Album
first mods on austin 6 London
6 Comments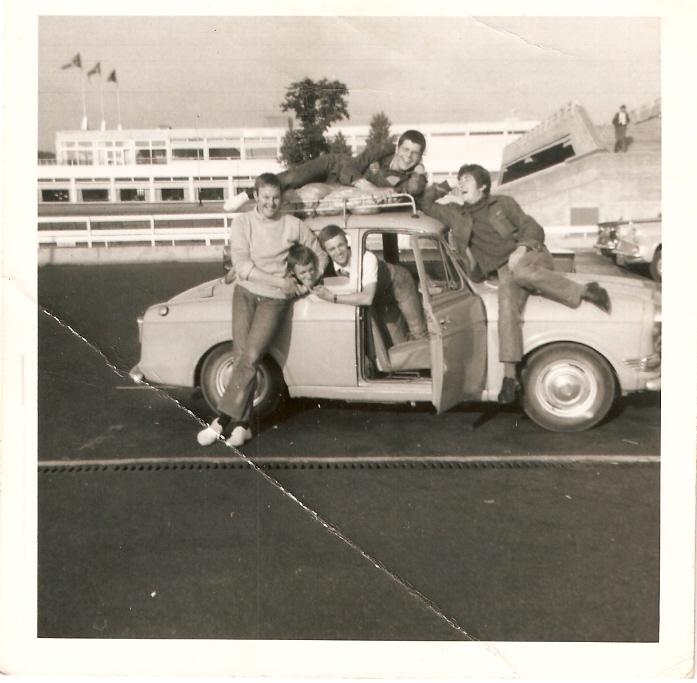 Mods going to watch Rolling Stones Hyde Park London
Photo: Neil Ellison
Views: 2,842
Item #: 18560
Neil Ellison, Eric Leyland ,Billy Summers , Tom Croston , Steve ?
Comment by: Jimmy m on 29th September 2011 at 22:00
I've got that concert on DVD in the interview with Mick Jagger, he mentions the ABC Wigan!
Comment by: neil cain on 30th September 2011 at 09:42
Is that a Riley 1.5 behind you?
Comment by: DerekB on 30th September 2011 at 13:28
Hi Neil. I was puzzled as to the car make until I looked at the second photo of it taken from the rear. I am almost certain it is a Riley 1.5 or the Wolseley version. Very popular with driving schools in the late fifties.
Comment by: Colin Harlow on 1st October 2011 at 10:47
The car is a Riley "one point five" 1500cc, the chrome wheel hub caps has the word "R" Riley moulded in the centre, while the wolseley 1500, has the emblem sign in the hub. The Riley chrome trims on the front wings are different to the Wolseley too. Really, the same cars as were Austin and Morris, just a little body trim differents.
Comment by: pey jones on 2nd October 2011 at 19:42
sure eric layland still got that denim jacket ;
Comment by: Geoff Dawber on 4th March 2012 at 10:30
Remember it well (I was taking the photo). The Riley packed up on main street in newquay, people helped us push it to the garage (half shaft had snapped). The were more Wiganers in Newquay that week than there was in Wigan! In picture Steve Wilson R.I.P big fella... Had a great set of mates back then, went everywhere together.