Charity Bike Ride, 4th June, 2011
Photo: Brian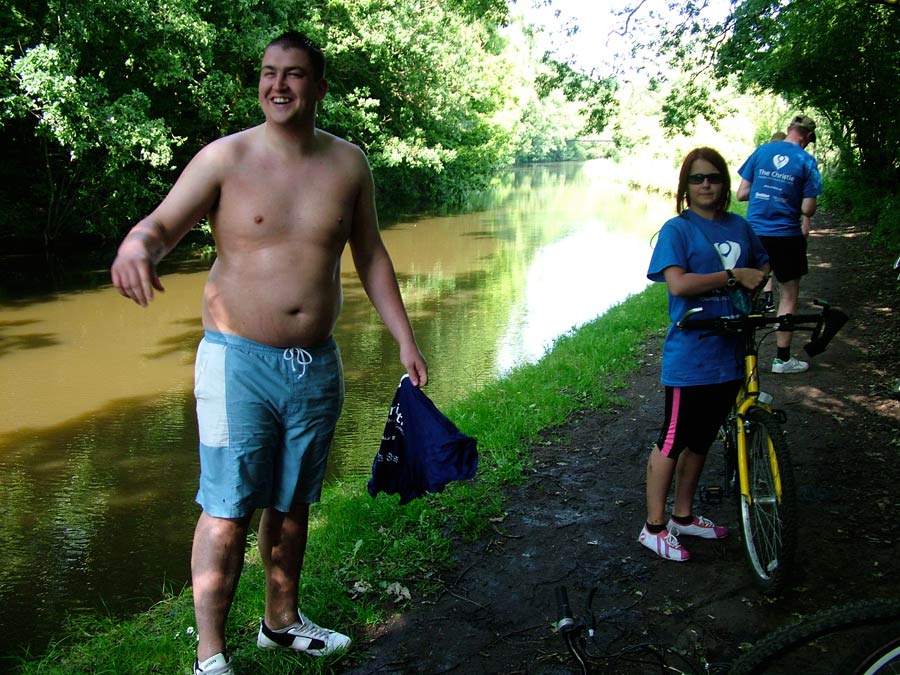 In the drink! Craig of the young 'Whelley Asbo Squad'
Comment by: Joe King on 10th June 2011 at 10:02
Since seeing this photo Craig has decided to join Royces gym and he's found a machine there he really likes

Its full of Mars bars and Crunchies!!!
Comment by: Sam Bar on 10th June 2011 at 11:53
Joined a Gym?

First time Craig gets on a rowing machine it will sink!
Comment by: sarah on 9th January 2013 at 13:08