Blog
DId the coroner say that?
Published by Brian on Thursday 4th November 2021
Margaret Lynch committed suicide in 1893. Her distraught husband, John, attempted suicide shortly after. I couldn't believe what the coroner said.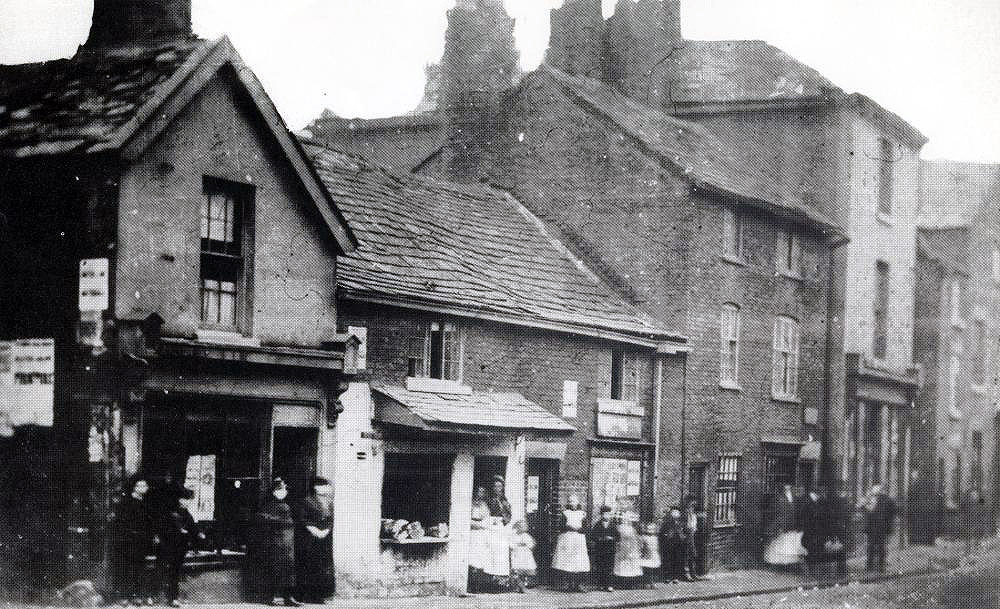 Margaret and John lived together at Rigby's Yard in Scholes along with their four children - Catherine, Patrick, John and Edward.
Catherine was the eldest of the children, employed as a cotton spinner and was 19 years old at the time. Their three sons were much younger and all scholars.
Here is the article I came across:
Wigan Observer and District Advertiser, 21st June 1893
THE DETERMINED SUICIDE IN SCHOLES

On Monday afternoon Mr. Rowbottom, Borough Coroner, held an inquest touching the death of Margaret Lynch, a woman who committed suicide in a most determined manner by hanging herself on Friday afternoon. The chief witness was the husband, who was so upset at his wife's action that he attempted to depart his life also. He was prevented just in time, and had to appear before the magistrates. - Jno. Lynch, of 14, Rigby's-yard, Scholes, was the husband. - This is a conversation which ensued:- The Coroner: What are you? Witness: A Catholic. - No; what are you? Witness (after some consideration): A labourer. - What sort of labourer? On the top, sir. - Then you are at a colliery? No. - Where then? At the ironworks. - This information having been extracted with some difficulty, witness continued his evidence. His wife (the deceased) was 45 years of age and they had four children living with them at home. They had been married about twenty years. He worked at Messrs. Pearsons and Knowles' forge, which was half-an-hour's walk from his house. The eldest daughter, Katherine, was close on twenty years of age. His wife gave him breakfast before he left. It was about half-past two when he arrived home. He walked in and saw his youngest son (Edward) downstairs, and he asked him where his mother was. The son replied that she had gone to the doctor's. The deceased was suffering from two bad legs. She had a tumour on her knee, and it gave her such pain that she could not walk. Many a time she said she wished she was dead. They had always lived comfortably. He did not believe the child when he said his mother was out, because he saw her shawl on the bed. Then he went upstairs to lie down for a time. He found the bed was unmade, and he went into the back bedroom. There he saw his wife hanging by the neck with a rope fastened to a hook in the wall. When he got hold of her she dropped down, He was upset very much by this and gave the alarm, and other people came into the room. - The Coroner: You were at the police court this morning and charged with trying to hang yourself, and you were discharged. Now don't be a fool. There are worse things in this world than a wife hanging herself. Keep your heart up and look after your children. - Witness: I will, sir. - The Coroner: We feel sorry for you, but don't let such a thing occur again. - Police-constable Taylor said that the people were steady as far as he knew. He had never heard of rows between husband and wife. While he was in the street he heard about it, and he went into the house. He saw Lynch besides his wife, who was lying close to the wall. There was a rope attached to her neck and a loose sling. The rope did not appear to have been tied round the nail, but was wrapped round. She had hold of the other end of the rope, and had apparently strangled herself. - Elizabeth Wilkinson, 11, Rigby's-yard, said she had known the deceased for a long time, and all the family. They lived comfortably, and always seemed well to do. She had never heard them quarrel, but she had often heard deceased complain of her bad leg. - The Coroner, in summing up, said that the very way in which the woman had committed suicide showed that it was prompted by no malice aforethought, but he would leave it to the jury to say whether she was of sound or unsound mind. - The jury decided that the deceased committed suicide whilst temporarily insane, and this was a verdict which the coroner agreed with.
Hard to believe the coroner would say "There are worse things in this world than a wife hanging herself" to a man who was so upset that he even attempted suicide. I suppose the 1890's were a very different time to now, but still, it surprised me a little to come across it.
Comment by: Islander on 11th November 2021 at 05:44
Utterly heartless and shocking whatever the era. Maybe he needs to list what IS worse than that?
Comment by: Roll Cage May on 22nd April 2022 at 12:43
A wife who lives and ends up in the lunatic asylum was considered worse: neither alive nor dead and definitely not in the home to do the cooking, cleaning and washing.