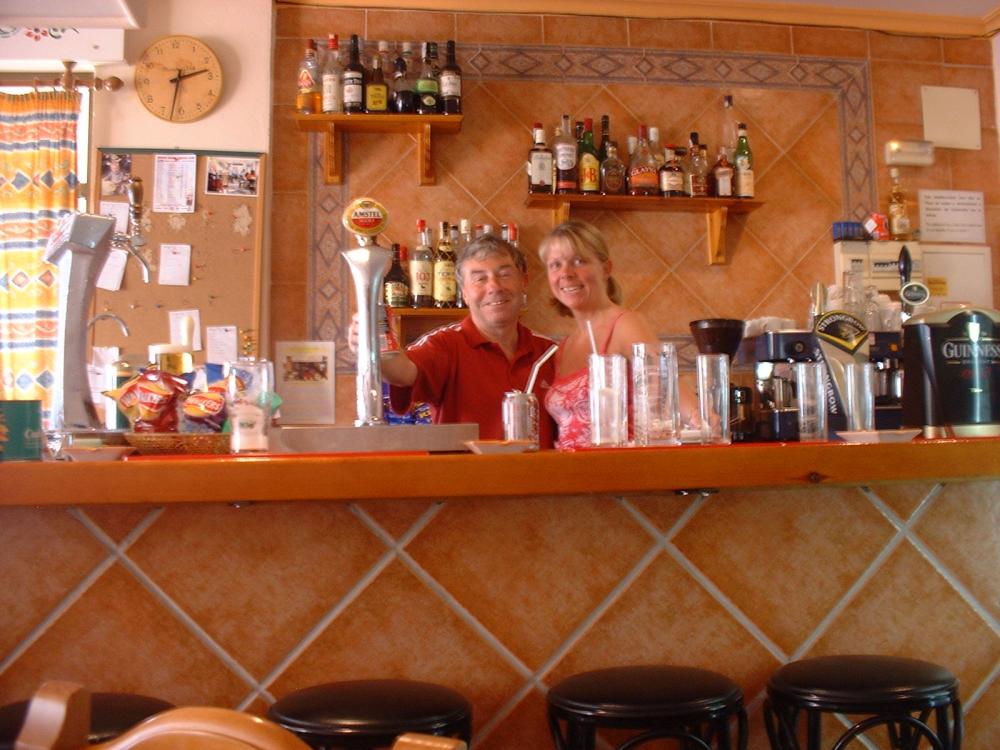 | | | |
| --- | --- | --- |
| | Image scaled down from 1000px to 750px wide | Click here, or click the photo to view original |
| | | |
| --- | --- | --- |
| | The late Tony Worswick shortly before he passed away with his fiancée Liesel Derbyshire working in the Wigan Warriors Bar in Benalmadena. | |
Comments by Dorothy Higham, 17th June 2010
John Aspey owns the warriors bar. Well at least he did last time I was there. I think John Aspey used to have the Guardians pub in Wigan .. not sure. He also did a bit of estate agency'ing in Spain.
Comments by Baz, 18th June 2010
Didnt know Tony had passed on. First I've seen of him for years.
Comments by paul MACLACHLAN, 19th September 2010
does anyone know how tony passed away,thanks
Comments by Fred, 9th October 2010
Not seen Tony since I left Grammar School in 1959...but would have recognised right away.

R.I.P. Tony.
Comments by mark, 18th November 2010
tony worswick died of a heart attack in benalmadena we were good friends to them both when they had the abbey lakes.
Comments by paul MACLACHLAN, 24th November 2010
thanks mark.
Comments by Neville (Nev) Hampson, 30th November 2010
sorry to hear tony has passed away, was a good friend of tony,s in the eighties, he used to own chaplins nightclub in king st,and then moved to dunham on the hill not far from his home in helsby nr frodsham to open a fun pub called memories. had many a few pints with tony and his then wife viv and stayed at there home for the weekends,lost contact with him when i met and married my wife.He was a great guy,verry funny and a great friend.
Comments by Lydia Worswick, 3rd June 2011
thats my grandad and liesel is my godmother, tonys son Gary is my dad
Comments by Chris, 11th February 2012
I worked for Tony at memories (then at Henry Afrikas and the station). I always saw him as a mentor. He knew how to promote a venue and even got the staff handing out flyers for free. I remember spending sunday nights rehearsing shows I also remember Nev Hampson and paul smith (manager at the time) getting drunk and dancing on the bar with Viv. Sorry to hear of Tony's death. R.I.P.
Comments by Paul, 1st September 2012
Only just found out about tony. I used to work for him at chaplins and memories.....what a fabulous boss and a great guy... He'll be very sadly missed....
Comments by Viv Worswick, 11th June 2013
Hi Nev I remember you. the good old days. Well I'm still alive and kicking with my lovely family.