Millstone Public House
Jill of the Mill

Photo: Curly Item #: 311

Views: 6783

Comments: 14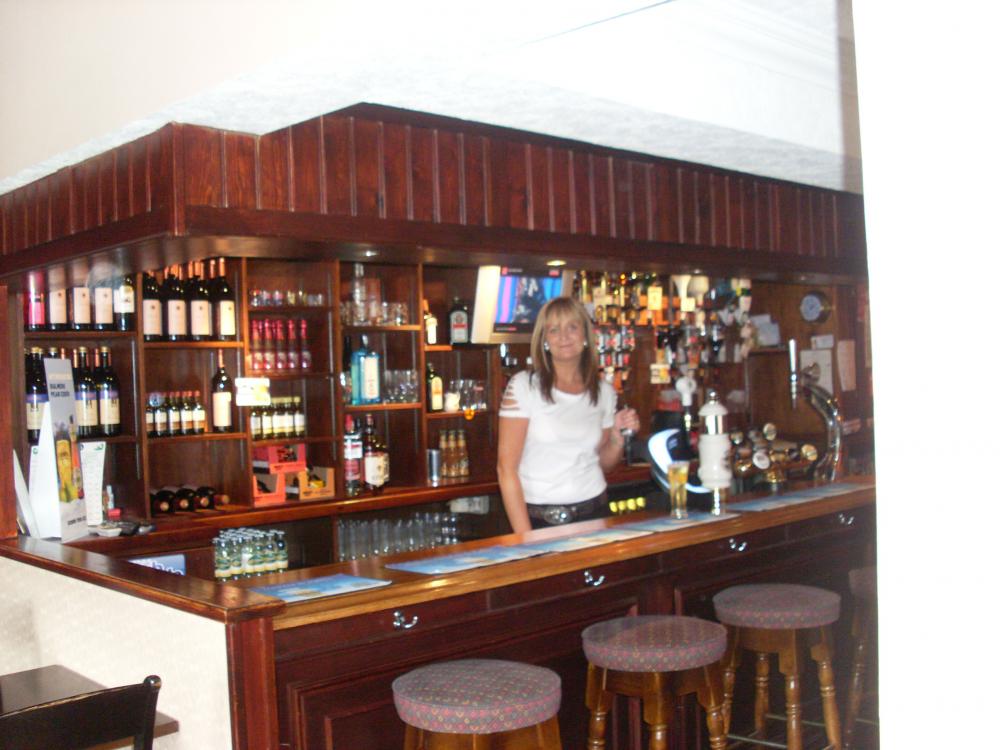 | | | |
| --- | --- | --- |
| | Image scaled down from 1000px to 750px wide | Click here, or click the photo to view original |
| | | |
| --- | --- | --- |
| | Lovely bar maid Jill makes ustomers feel welcome! | |
Comments by Tom Porter, 15th February 2010
You look very attractive Jill. I am tempted to call in for a pint eone of these afternoons - do you have a lunch menu?
Comments by Joe Mitten, 15th February 2010
You look great Jill. I'll be down for burger & chips too.
Comments by Jem Seddon, 16th February 2010
think you boys will be disappointed ,, they dont do food at the Millstone!
Comments by Jon, 6th March 2010
Is that a Warstiener pump i can see ? :)
Comments by Elmer, 7th March 2010
Lovely girl - must call in sometime for a G & T.
Comments by Eric, 24th March 2010
Does anyone know if Cliff Higham still goes in the Misslstone?
Comments by Michael, 26th March 2010
Cliff rarely gets in The Millstone these days. He goes in the Brocket.
Comments by Jim Holding, 4th May 2010
I called in Thursday afternoon to see Jill of the Mill. Lovely girl and great personality too.
Comments by Jay Bell, 14th June 2010
Cor! What a luvly girl!
Comments by Bloo Moon, 21st June 2010
Wow - 645 viewings - she'll do for me.
Comments by Derek Wortington, 29th June 2010
Yeah - you can pick Bernard.
Comments by D. Brightcliffe, 25th June 2011
Lovely girl. Must pop into the Millstone some time.
Comments by David, 20th September 2011
3748 views.
Comments by Cliff Bloo, 9th July 2012
Bootiful girl Jill ............and over 4000 viewers agree. I often have gill with Jill in the afternoon. OO ... a drink on a stick!