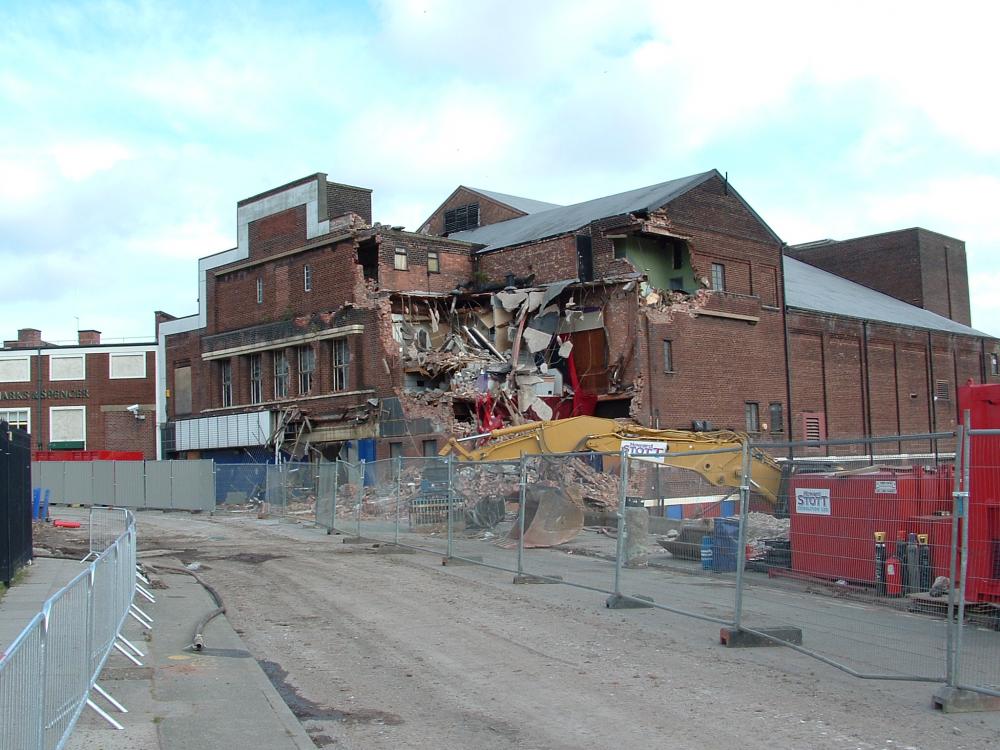 | | | |
| --- | --- | --- |
| | Image scaled down from 1000px to 750px wide | Click here, or click the photo to view original |
| | | |
| --- | --- | --- |
| | these are a few photos that i took, while working on the new grand arcade a couple of years ago, theres also photos of the old ship inn, before it was demolished. | |
Comments by fiona, 10th February 2009
what a shame that a building with history,that could have provided wigan with a performance/arts space was demolished for a soulless shoping center!
Comments by Rosie, 22nd April 2010
It is such a shame! Now we have a shopping arcade that as taken the life out of other shopping areas in the town centre. the cinema would have been a good venue to bring a bit of good entertainment into the town.
Comments by Joe Thomas, 28th June 2010
To Think I've Seen Roy Orbison Gene Pitney The Beatles And Many More Great Artist's In This Great Building Such A Great Shame Could Still Be A Big Asset To The Town
Comments by Ste, 10th April 2013
Watched Ghostbusters here in 1984/5. Loved the place and it was convenient to call in if you'd been to Wigan. Now you got to go out of town to watch the pics. btw the grand arcade and the baths are eyesores. Typical council shortsightedness.
Comments by Michael McDonough, 3rd May 2013
I'm proud to say I've never set foot in the Grand Farceade..It's my protest at them doing this act, the building was designed for that spot and, was unique. They could have knocked out the partitions and had a marvelous Theatre but, Wigan Council don't listen.
Comments by Charles Halliwell, 9th August 2018
ITS SO SAD TO SEE WHAT HAS APPEND TO THIS LOVELY PLACE I HAVE SOME FOND MEMORIES. GET YOUR POP CORN, SWEETS THEN WAIT FOR THE LADY TO COME OUT AT THE INTERLUDE ICE CREAM TIME LOOK AT THE BALCONY SEE WHO,S IN ANY ONE YOU KNOW? THEN SAT MORNING IT WAS A.B.C.MINORS CLUB FOR THE KIDS FOND MEMORISE SHAME NOTHING STAYS THE SAME HAPPY DAYS.