| | | |
| --- | --- | --- |
| Bickershaw Festival, 1972 | | Views: 1904 |
| Bickershaw festival. | | Comments: 10 |
| Photo: Eddie Item #: 26848 | | |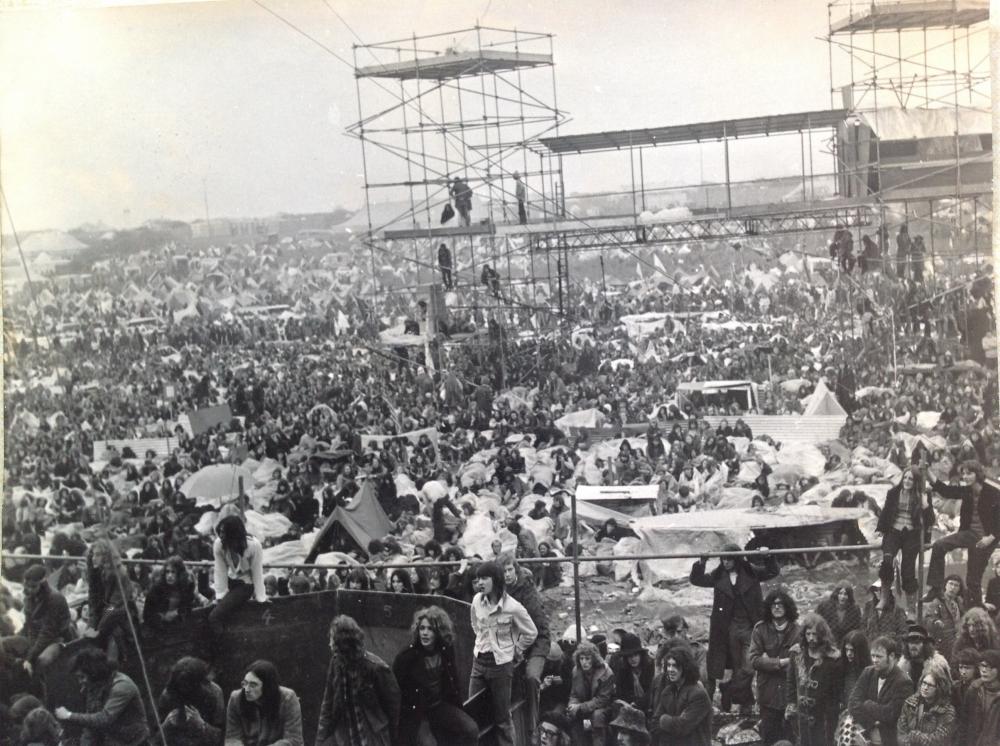 | | | |
| --- | --- | --- |
| | Image scaled down from 1000px to 746px wide | Click here, or click the photo to view original |
| | | |
| --- | --- | --- |
| | Overall view of the site. | |
Comments by Garry, 8th October 2015
There's a few Hippies there, it always seems to be wet and muddy at those events.
Comments by john, 8th October 2015
The bloke in the bottom left corner, right at the front, favvers John Lennon !!
Comments by Dave, 8th October 2015
Didn't Jeremy Beadle organise this?
Comments by Alex, 8th October 2015
Another subculture that was started in America and spread to other countries. Not my seen I'm afraid.
Comments by Wiganreds48, 8th October 2015
They must've been a bit nesh them hippies, yon mon on the upper scaffold has geet his brolly wi'im.
Comments by Jarvo, 9th October 2015
This has been well documented on here. But looking now, it still brings back memories of that brilliant Saturday night. I can still smell the joss, wood smoke, and the grass. It was damp grass, by the way...Cos it peed down for most of the time. Ha...
Comments by Kellerman, 10th October 2015
Kenny Brookes, front row!
Comments by Kas,, 10th October 2015
Subculture Alex's? Very harsh. Sorry it wasn't your scene but it was mine. Special time for me in my life. The skinheads hated us but the bikers accepted us, fantastic people the bikers. We went to their parties and we to theirs. We had a special time harming no one. Can anyone say they were mugged by a hippie? But saying that I respect your view that it was not your scene.
Comments by karen foster, 3rd December 2016
My late husband Dave Foster from Roby Mill went to this. Wish I could have gone but wasn't old enough at the time