| | | |
| --- | --- | --- |
| Brown family | | Views: 1249 |
| Us kids with Mum | | Comments: 5 |
| Photo: John Brown Item #: 4325 | | |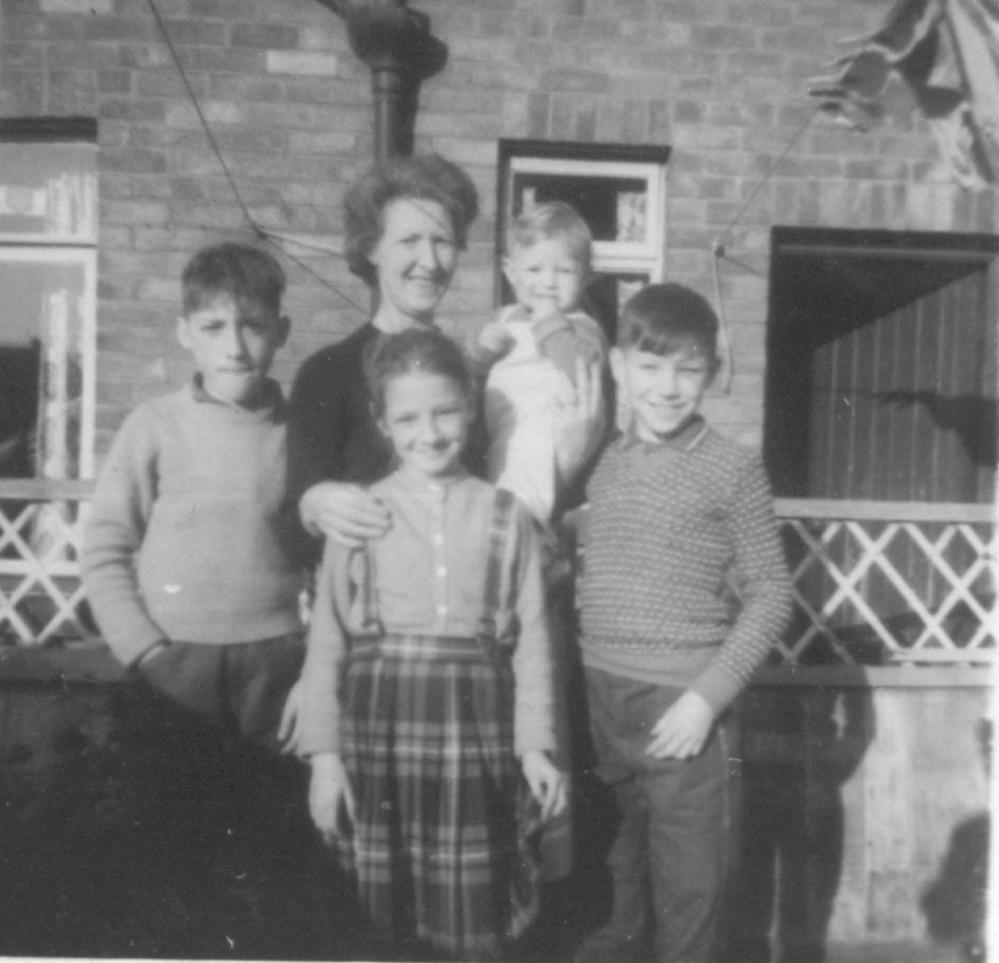 | | | |
| --- | --- | --- |
| | Image scaled down from 999px to 963px wide | Click here, or click the photo to view original |
| | | |
| --- | --- | --- |
| | Mum (Teresa Brown) and kids : L to R John, Teresa, Baby Steven and Frank. Pic must have been taken around 1963 . . I look about 13 on it and I was born 1950. Taken in the back garden . . . with washing flapping in the breeze. | |
Comments by sandra webster, 15th November 2007
Oh my god John it seems like only yesterday we were pinching your dads pea pods your Teresa used to help of course....... it would probably bin a good hiding for us if we had got caught Ha Ha
Comments by John Brown, 15th November 2007
So, it was you was it ? No wonder there were none around when I went to pinch some ! !
Comments by sandra webster, 15th November 2007
I didn't like rubarb so it was the strawberries and pea pods we used to pinch then we run of round the back of the shops to eat them ......... I remember we once got caught up the pear tree in St Margarets home once ........ we got in big trouble for that Ha Ha
Comments by John Brown, 16th November 2007
Hi Sandra
Been up those trees a few times myself. I can still remember the garden, and the apple trees etc.
Comments by sandra webster, 18th November 2007
Yeh but what about all the unmarried mothers it was taboo in them days it's a shame the building was demolished though