| | | |
| --- | --- | --- |
| Bob Vincent | | Views: 863 |
| Ford GT 40 | | Comments: 5 |
| Photo: Keith Beckett Item #: 29699 | | |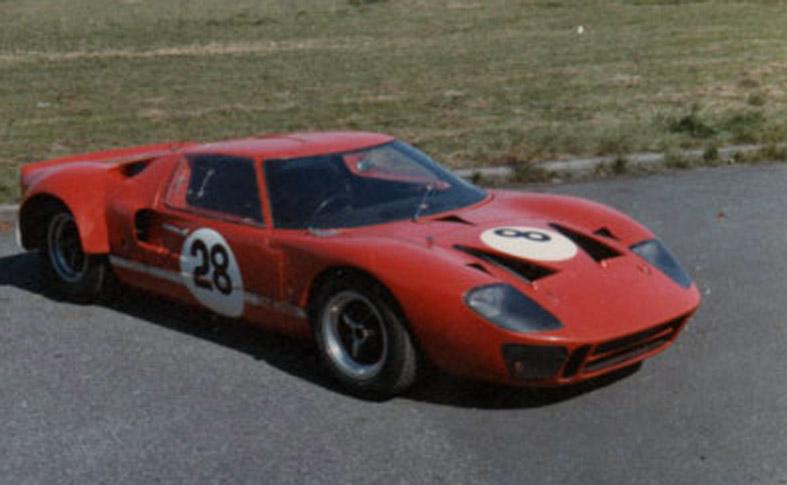 | | | |
| --- | --- | --- |
| | Image scaled down from 787px to 485px wide | Click here, or click the photo to view original |
| | | |
| --- | --- | --- |
| | One of two Ford GT 40 racing cars owned by Bob Vincent of the Cranberry garage at Bryn. | |
Comments by RON HUNT, 4th September 2017
I had an Austin Healey Sprite( wish I still had it) which Bob was selling on my behalf, and I remember seeing this car in his garage workshop. He also had a Jaguar with an aluminum body, and a McClaren (I think it was?) racing car.
Comments by Al, 4th September 2017
Didn't know Bob Vincent owned a GT40, though I am aware of him owning the aluminium Jaguar, which wouldve been the E-Type lightweight. The man mustn't have been short of a few bob, I wonder how local garage owners can afford the likes of a GT40 and lightweight E-Type these days with the prices they fetch? there won't be many I bet.

I wonder where that car is now?. I've heard Noel Edmonds owns a GT40.
Comments by fred foster, 5th September 2017
Bob Vincent was the only person to buy my Jaguar car from me. I part exchanged it for a Vauxhall Victor. He showed me round that GT40 and looking at the engine, All the nuts were drilled through and wired. Trevor Jones bought an EType from Bob and it had a personal reg of RV7. Bob wanted the reg back of course!
Comments by Grenville Abbott, 29th September 2017
Yes I owned EType RV7 after Trevor Jones on Reg. No. KTB306C a red FHC. I believe the car is grey now and would love to trace the current owner just for a chat and historic reasons as I owned the car for 7 years.