| | | |
| --- | --- | --- |
| Private John Dean | | Views: 733 |
| Private John Dean and Alice Dean | | Comments: 7 |
| Photo: John Dootson Item #: 29421 | | |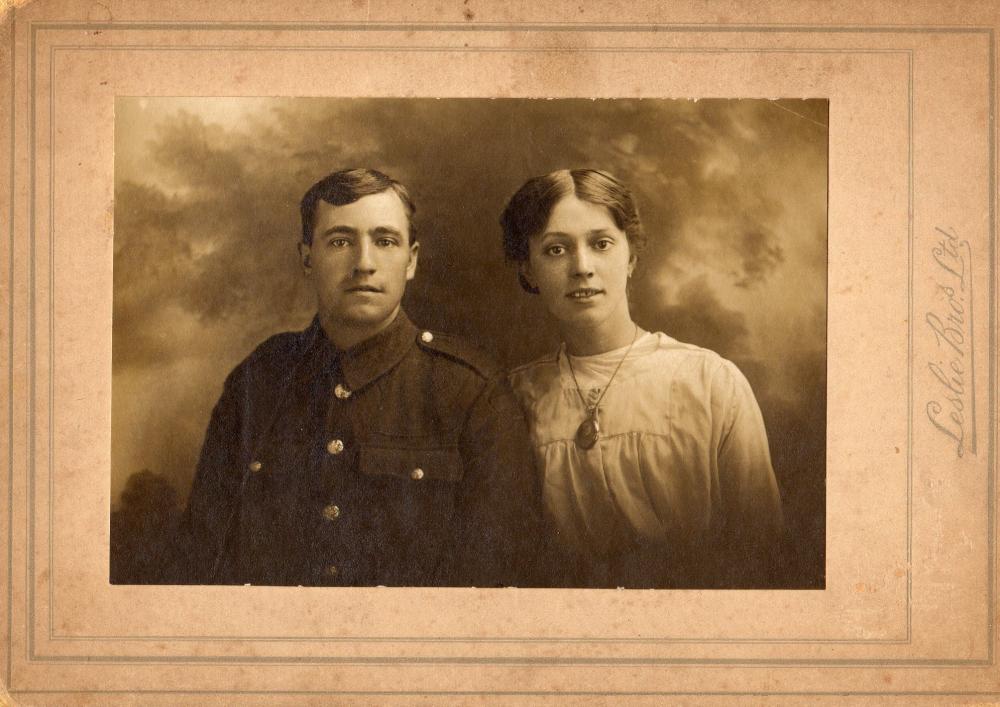 | | | |
| --- | --- | --- |
| | Image scaled down from 1000px to 707px wide | Click here, or click the photo to view original |
My maternal grandparents John and Alice Dean during the first world war. They lived on Primrose Hill, Scholes before moving to Salmon Street Whelley.
This may be of interest to Anne Melling. They were the parents of Norman Dean who married your aunt Margaret. My grandad was in the Manchester Regiment and was awarded the Military Medal for bravery at the Battle of St Quentin, France in 1916.
Comments by Veronica, 10th June 2017
What a good looking couple ...and obviously a very brave man.
Comments by John D, 10th June 2017
Thanks, Veronica. He was one of the fortunate ones to return home, otherwise I wouldn't be here.
Comments by Anne Melling, 10th June 2017
Thanks for that John I will show my Aunty Joyce, Aunty Margaret's youngest sister. I wonder if our cousins Norman and Alan have seen this it would be their Grandad too.
Comments by Maureen, 10th June 2017
They're a very handsome couple John..and what a lovely clear photo for you to cherish.
Comments by henry7, 11th June 2017
Lovely looking couple. And what a brave soldier,
Comments by winnie, 11th June 2017
Marriage: 18 Sep 1917 St Catharine, Wigan, Lancashire, England
John Dean - 29, Collier, Bachelor, 162 Scholes, Wigan
Alice Park - 25, Tramcar Conductress, Spinster, 8 Sole Street, Wigan
Groom's Father: Henry Dean, Collier
Bride's Father: John Park, Collier
Witness: James Dean; Elizabeth Park
Comments by John D, 11th June 2017
Thanks winnie, you've filled in a couple of gaps for me.
The entry of my grandma being a tram conductress made me smile. Trams were her favourite topic and she could talk for hours about them and the people who rode with her. Her route was Wigan town centre to The Moorgate pub in Aspull.