| | | |
| --- | --- | --- |
| Ashton | | Views: 1002 |
| Linen Distribution Ashton 1921 | | Comments: 7 |
| Photo: RON HUNT Item #: 30026 | | |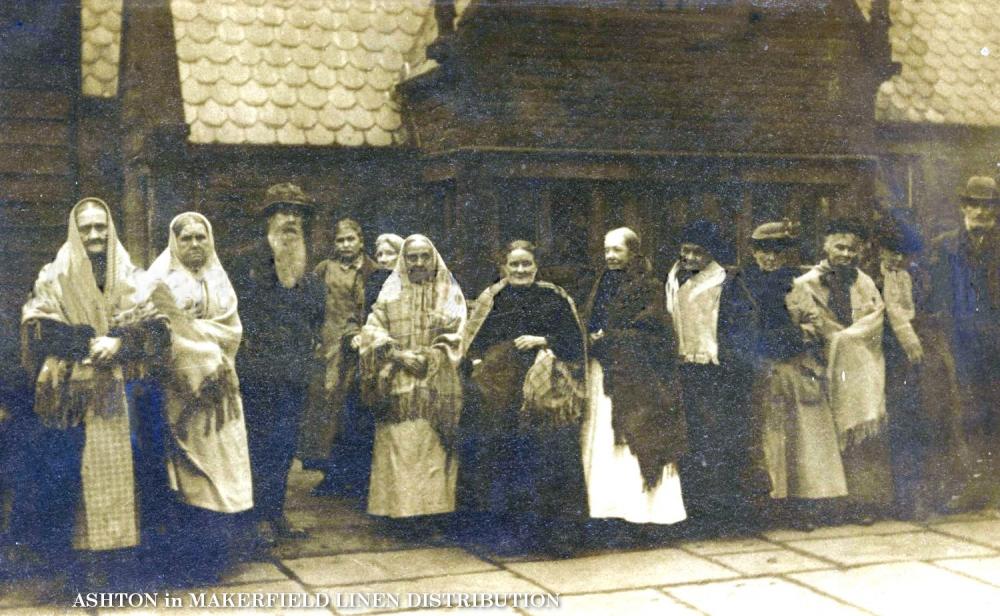 | | | |
| --- | --- | --- |
| | Image scaled down from 1000px to 616px wide | Click here, or click the photo to view original |
| | | |
| --- | --- | --- |
| | I presume that this was some kind of charitable thing? | |
Comments by Keith Beckett, 31st December 2017
Ron

It's a very old charity that still distributes modest sums within the area of the old Ashton Urban District Council Area. It's full name is The Linen and Woollen Stock Charity.
We had a talk about it recently at our local history group. The photo is from1921 and is outside St. Oswald's infant school.
Comments by David, 31st December 2017
On 3rd December 1921 the annual distribution of the Ashton Linen and Woollen Stock Charity took place at St Oswald's Infant School, Ashton-in-Makerfield, to 245 people. Those seen here are part of a group queuing outside the school house door for their charity gift. on this occasion Councillor A.Jones JP (chairman of the district council), Miss Bryden and James Livesley (clerk to the trustees) were amongst the group of trustees of the charity which distributed 28 blankets, 33 shawls, 45 pairs of sheets, 52 lengths of flannel, 21 shirts, 18 quilts, 12 pairs of mens trousers, 13 twills, 9 boy's suits, 4 pairs of boots and shoes, 2 bed ticks,2 overcoats, 2 undervests, 2 pairs of pants, 1 skirt and 1 cardigan. The charity began with an indenture of 1st August 1588, in which Robert Bychall gave £14, the interest thereof to be applied in buying shirts and smocks for the poor of Ashton.
Comments by irene roberts, 31st December 2017
I recognise that little school. Was it only demolished quite recently?
Comments by Kenee, 1st January 2018
The bloke third from left went on to form ZZ Top.
Comments by GW., 1st January 2018
I'v no doubt about the research but this scene could have come from 1721. The ladies are hardly 1920's flappers.
Comments by Veronica, 1st January 2018
GW: they would have been the grandmother's of the 'Flappers'....
Comments by Bradshaws Girl, 2nd January 2018
WOW.....this is just how I remember my grandma dressing in the early 1950's. When she went to the shop just across the road she would use her large long apron to carry the shopping back home.