| | | |
| --- | --- | --- |
| MESNES ROAD | | Views: 1284 |
| Mesnes Road | | Comments: 6 |
| Photo: RON HUNT Item #: 30024 | | |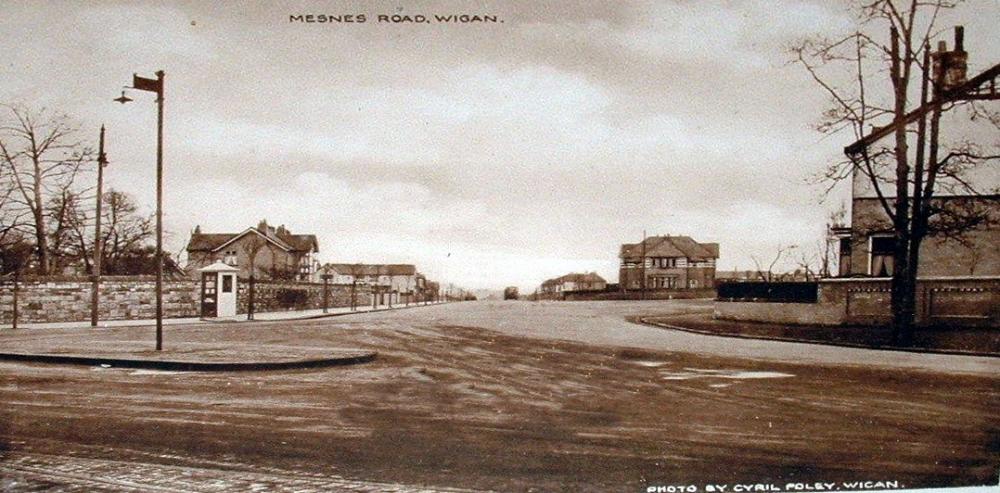 | | | |
| --- | --- | --- |
| | Image scaled down from 1000px to 493px wide | Click here, or click the photo to view original |
| | | |
| --- | --- | --- |
| | View taken looking down Mesnes Road from more or less in front of the entrance to the Cherry Gardens pub car park | |
Comments by Helen of Troy, 1st January 2018
Where do you keep finding these old photo Ron ? The one with the bandstand looks as if Mesnes Park was being formed.
Comments by Cyril, 1st January 2018
Hasn't changed very much apart from the roundabout that isn't a roundabout, quite a lot of the Cherry trees that were along Mesnes Road have long gone, the telephone box albeit replaced by a new one was hit by a car and demolished some years ago, it was never replaced.
Comments by Philip Cunliffe, 1st January 2018
Between Mesnes Rd and Spencer Rd there used to be a reasonably large mound. It's now gone ,probably to make it clearer to see cars. I don't think it is in the photograph and therefore hadn't been constructed. Does anyone know it's history ?
Comments by WN1 Standisher, 2nd January 2018
There's a picture of Mesnes Rd looking towards the Cherries circa 1972 and the phone box isn't on the picture. I don't remember a phone box there. What year approx did it meet it's demise ?
Comments by Cyril, 2nd January 2018
Having looked again the telephone box on the photo seems to be a Police telephone Box, the telephone box I recall was actually positioned a little further down Mesnes Road, it was initially a red box WN1 Standisher, then replaced with a newer one, the type with brushed aluminium or was it steel, I can't recall the exact year (probably around 2000 - 2001 or thereabouts) when the car flattened it, luckily no one was using it at the time.
Comments by DerekB, 2nd January 2018
WN1 Standisher, the payphone in this picture is the old partially made of concrete early 1930s style, probably from the time when the road was first driven through from Walkden Ave. There was a traditional style red telephone box roughly in the same position until relatively recently which I don't think was ever replaced by the latest style of box. Don't know when that was removed.