| | | |
| --- | --- | --- |
| Standishgate | | Views: 1179 |
| Standishgate | | Comments: 6 |
| Photo: Brian Item #: 29966 | | |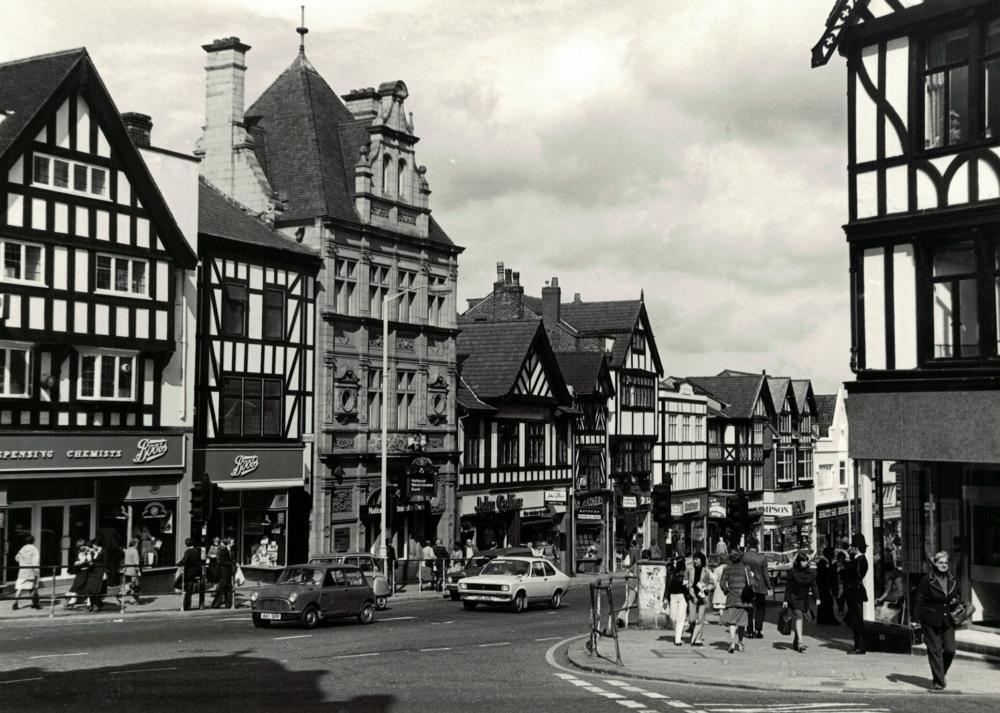 | | | |
| --- | --- | --- |
| | Image scaled down from 1000px to 713px wide | Click here, or click the photo to view original |
Standishgate, early 80s.
(Photo by John Metcalfe).
Comments by DTease, 7th December 2017
All them owd lads that used to lean on that fence outside Woolies would have sorted brexit out in no time.
Comments by A.W., 7th December 2017
Before Wigan died.
Comments by Cyril, 7th December 2017
Wonder if the presence of a policeman stood outside of Woolworths door has prevented the large gang of men that usually congregated by those railings on that corner.
Comments by DTease, 8th December 2017
In days gone by me and my brother used to buy old Mini's for a few £s, patch them up and use them to get to work and back. At the time it was cheaper to do that than pay Bus Fares.
Comments by walt (north yorks), 8th December 2017
Dtease, a chap around the corner from me has three old Mini's, he chooses one and off he goes for the day, each one is slightly different i.e. Austin, Morris and a Riley (or is it a Wolsey). He works in a body shop so each one is as new, wonderful little car.
Comments by DTease, 9th December 2017
Walt, I envy your chap around the corner. I used to love my Mini's. Between us, me and my brother must have had seven or eight and I don't think we paid more than £150 for any of them. They usually needed some welding and if you were unlucky a rear sub frame. We would get them through the M.O.T, run them into the ground and then buy another using parts from the old one to get the new one fit for the road.
To buy an old Mini now in good condition would cost you thousands.